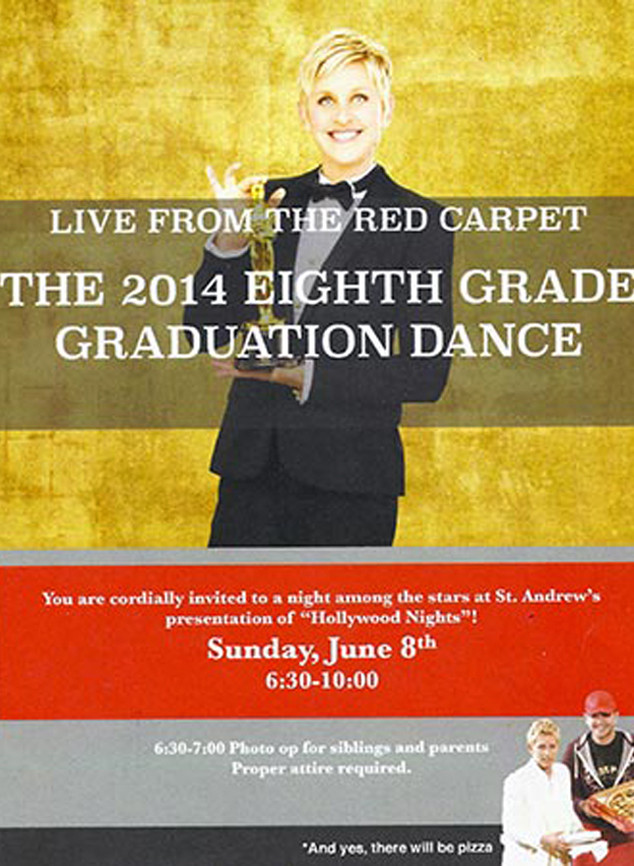 This is unfortunate.
Nancy Matteo, principal of St. Andrew Elementary School in Bucks County, Penn., has emailed parents an apology after using Ellen DeGeneres' Oscars photo for the school's flyers promoting their eighth grade graduation dance.
According to Philly.com, Matteo said she was "completely wrong" to use the funnywoman's picture because the daytime talk show host "lives her life outside the teachings of the Catholic Church."
"Perhaps I was distracted by the Oscar," she wrote, calling the entertainer a "poor role model."