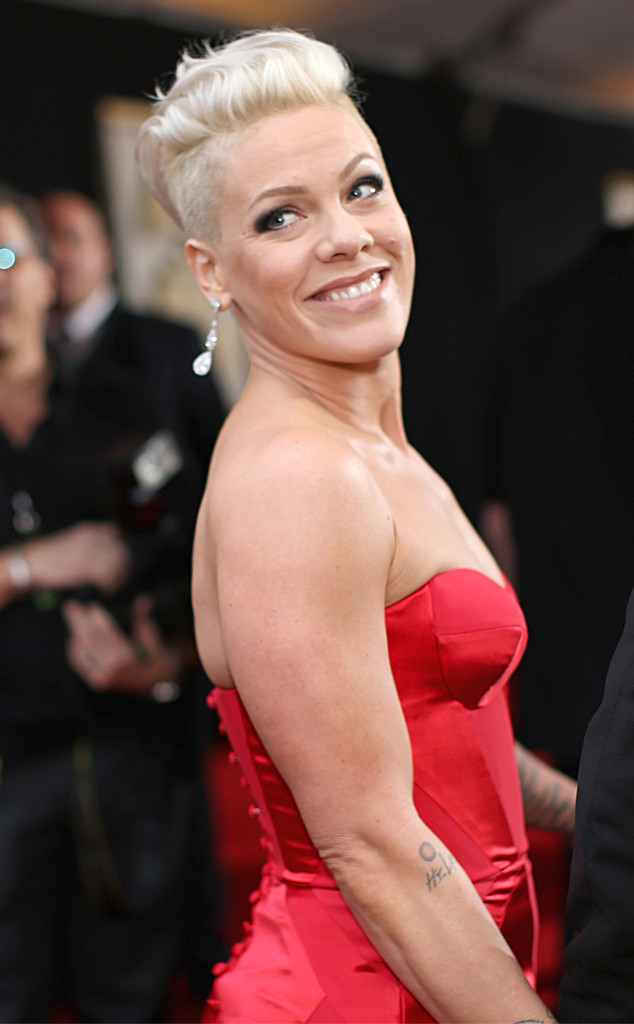 Christopher Polk/Getty Images for NARAS
Oh, Pink. You have a fun sense of humor.
The singer (and aerial acrobat extraordinaire) has been the center of pregnancy rumors lately, and while we would love to hear that she and hunky hubby Carey Hart are expecting another little one—they make adorable babies—that doesn't seem to be the case.
And Pink wanted to make that clear through a tweet she posted earlier today. However, her sarcasm didn't seem to fully translate to everyone.
Poking fun at the pregnancy rumors, she wrote, "I love that every time I find a box of Girl Scout cookies I'm pregnant. Guilty: I'm having a thin mint :)"