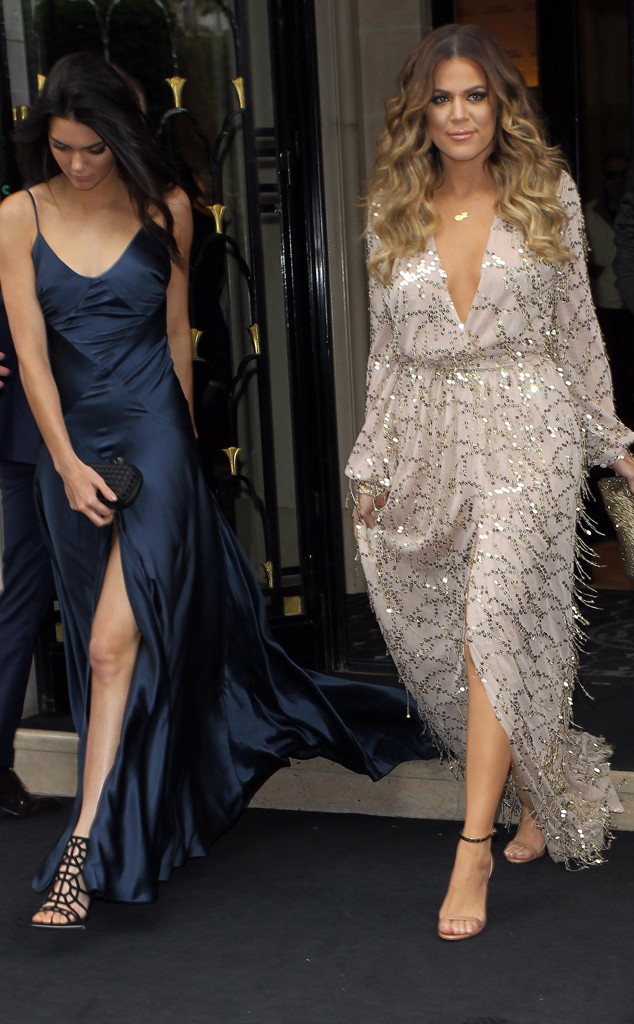 Neil P. Mockford/GC Images
When the Palace of Versailles is the destination, you really have to step up your fashion game!
Kendall Jenner and Khloe Kardashian were spotted leaving their Paris hotel dressed to the nines while making their way to Kim Kardashian and Kanye West's pre-wedding dinner celebration.
The sisters both wore stunning gowns that highlighted their personal sense of style.
Khloé looked radiant in a champagne colored long-sleeved dress with silver sequined embroidery. Her tousled mane was curled to show off her ombré locks and frame her face. She sported barely there makeup and a simple gold necklace that was placed just above her cleavage.
Meanwhile, Kendall opted for an elegant navy silk dress with a high-high slit and minimal accessories.
But the lovely ladies weren't the only ones spotted looking fashion forward for the lavish event.
Kourtney Kardashian and Scott Disick were also seen sporting their sartorial best just before entering the palace.