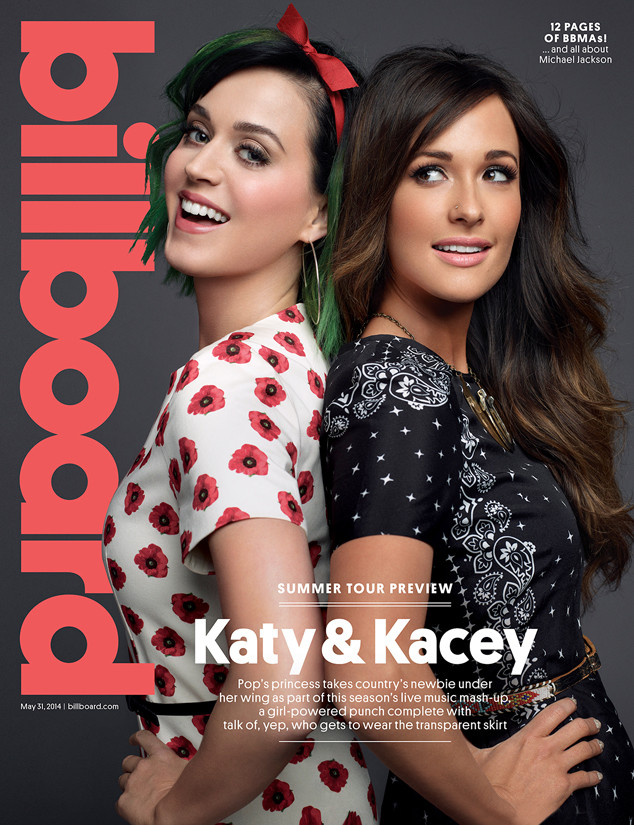 Billboard Magazine
Katy Perry and Kacey Musgraves are getting close...very close!
The singers, who are teaming up for Perry's upcoming Prismatic world tour, cover the latest issue of Billboard magazine. Musgraves tells the mag she's actually seen her pal Perry naked "a couple times"!
"And it won't be the last," Musgraves added. (Oh, to be a fly on the wall of that concert dressing room!)
Meanwhile, the "California Gurls" singer gushed about being a big fan of the 25-year-old breakout country cutie.