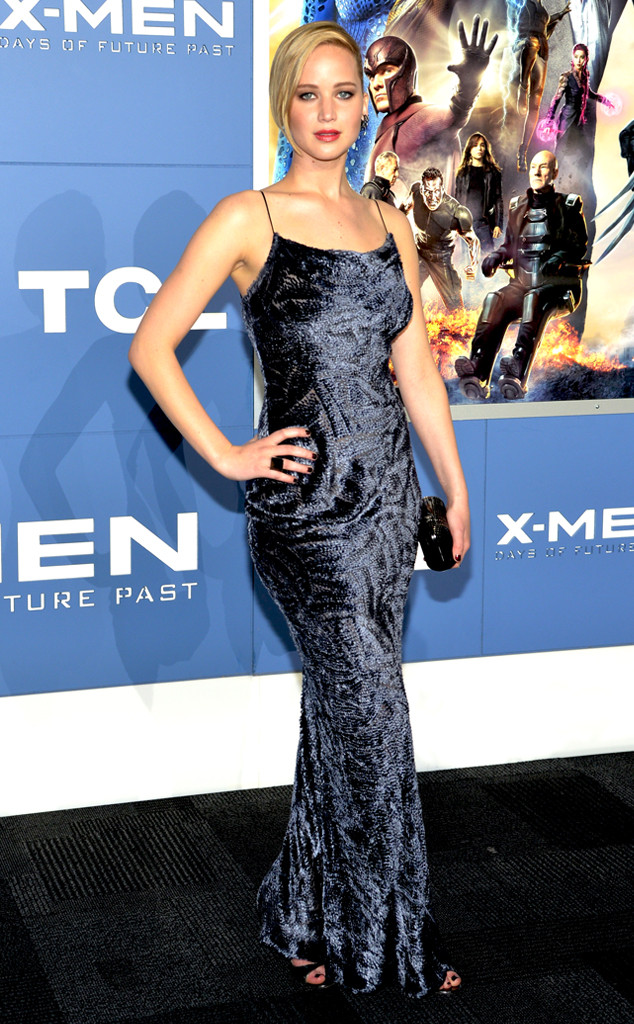 Mike Coppola/Getty Images
Jennifer Lawrence's candid confessions about her night at the 2014 Oscars just keep getting better and better.
During a pre-taped guest appearance on Friday's Live! With Kelly and Michael the Academy Award-winning actress admitted that she snuck some of her favorite snacks into Hollywood's biggest event of the year.
So what did the outspoken star carry in her clutch on that fateful evening? Slim Jims!
"Hot and mild, because I didn't know what kind of mood I would be in," she revealed on the morning talk show.
She also added that she brought along some breath mints to counteract the meaty snack. Smart thinking, J.Law.