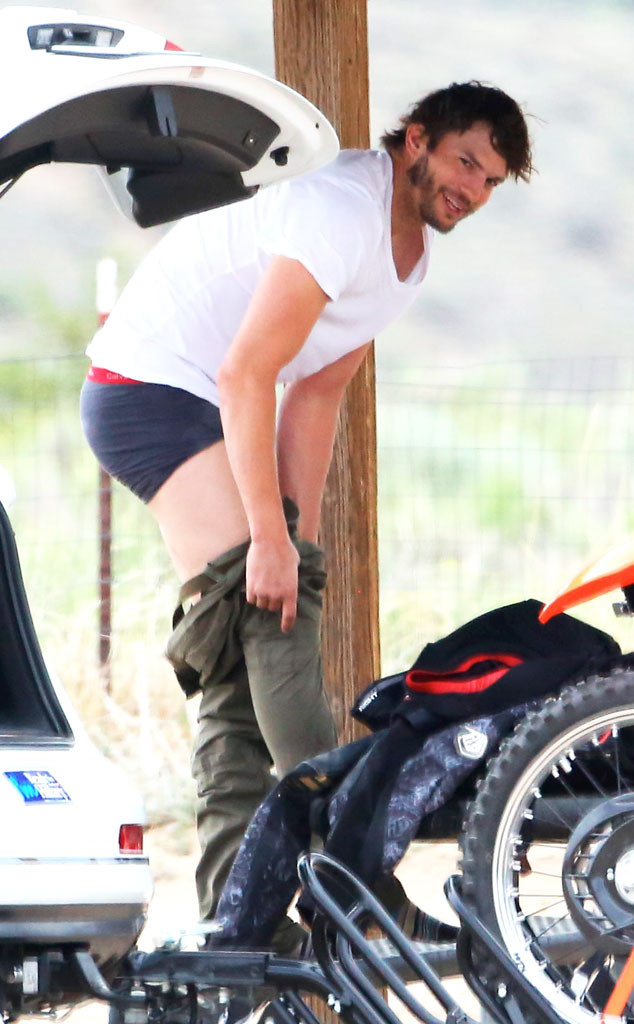 jack-rs-kmm-chris-primo/x17online.com
Looks like daddy-to-be Ashton Kutcher is still a kid at heart!
Mila Kunis' fiancé injured himself while motocross riding Thursday in L.A., but he bounced right back. In order to tend to his wounds, Ashton pulled down his pants, smiling cheekily as he did so, with his Calvin Klein underwear visible for all to see!
The 36-year-old Two and a Half Men star did have a nasty gash on his lower abdomen, but while the wound looked painful, he didn't seem to think it was serious enough to stop his motocross riding fun.