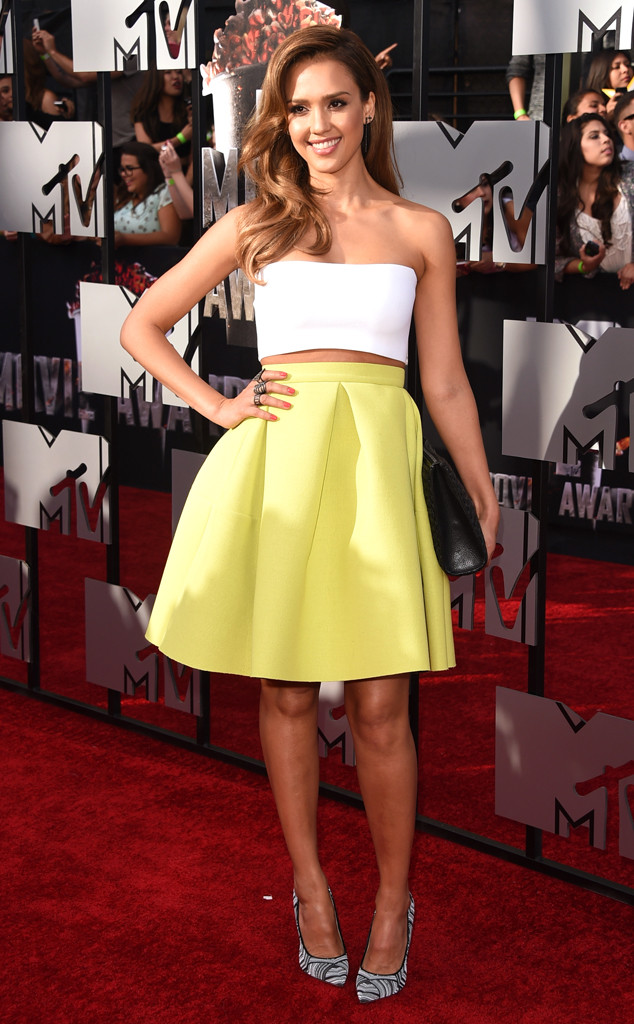 Jason Merritt/Getty Images for MTV
Jessica Alba may be a sex symbol, but actual sex had nothing to do with her success.
"I never slept my way through Hollywood, so I never felt like I compromised," the 33-year-old actress tells Entertainment Weekly. "Apparently people do it, I didn't. I felt like I never compromised myself because I'm a prude. I don't know. I grew up Catholic. In my head I'm always thinking, 'Oh God, can my grandma see this?'"
In recalling her early days in Tinseltown, Alba admits she would often get flustered if reporters mentioned her alluring appearance.