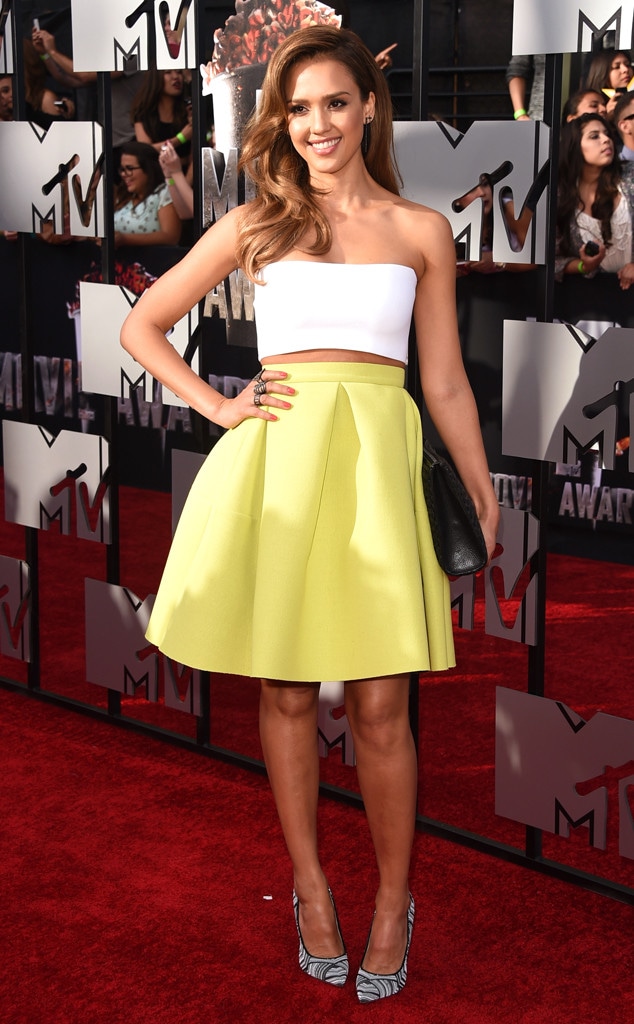 Jason Merritt/Getty Images for MTV
Jessica Alba may be a sex symbol, but actual sex had nothing to do with her success.
"I never slept my way through Hollywood, so I never felt like I compromised," the 33-year-old actress tells Entertainment Weekly. "Apparently people do it, I didn't. I felt like I never compromised myself because I'm a prude. I don't know. I grew up Catholic. In my head I'm always thinking, 'Oh God, can my grandma see this?'"
In recalling her early days in Tinseltown, Alba admits she would often get flustered if reporters mentioned her alluring appearance.
"I didn't have a lot of experience, so at first it was all kinds of weird," says the mother of two, who hit it big as the star of Fox's Dark Angel before transitioning to movies. "They would always ask me provocative questions about my sexuality, my this or that."
So Alba did what any actress would do in such a situation—she played a character. "Sometimes I would lie and say something that wasn't true to make myself seem more interesting that I was," she admits. "I mean, I didn't even know how to walk in heels until I went to the Golden Globes for the first time."
Alba will soon be seen in the highly anticipated sequel Sin City: A Dame to Kill For, in which she reprises her role as stripper Nancy Callahan.
Directed by Robert Rodriguez and Frank Miller, the movie also stars original castmembers Bruce Willis, Rosario Dawson and Mickey Rourke.
The film will also feature appearances by Josh Brolin, Alba's good friend Jaime King, Joseph Gordon-Levitt, Eva Green, Ray Liotta and Jeremy Piven.