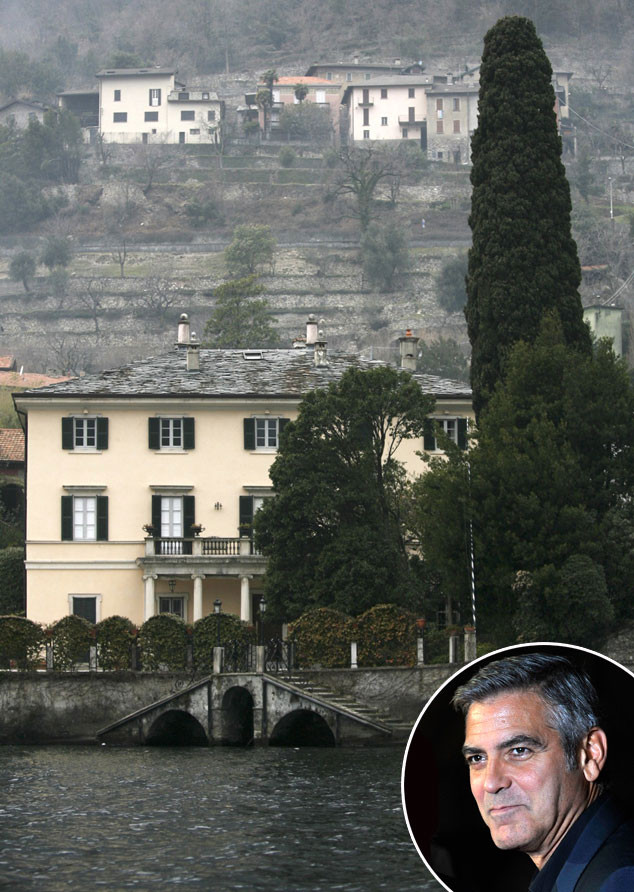 Getty Images
Somebody apparently had a real craving for wine.
An intruder was arrested after he allegedly broke into George Clooney's luxurious Lake Como villa in Italy on Wednesday.
But rather than head straight to the main house first, the alleged burglar, a 29-year-old Romanian man, is said to have made a beeline for the wine cellar, where he supposedly grabbed a bottle to go, according to the Telegraph.
It was only then that he went over and tried to gain access into the residence. The alleged thief was spotted by a member of the Oscar winner's staff, who subsequently called police.