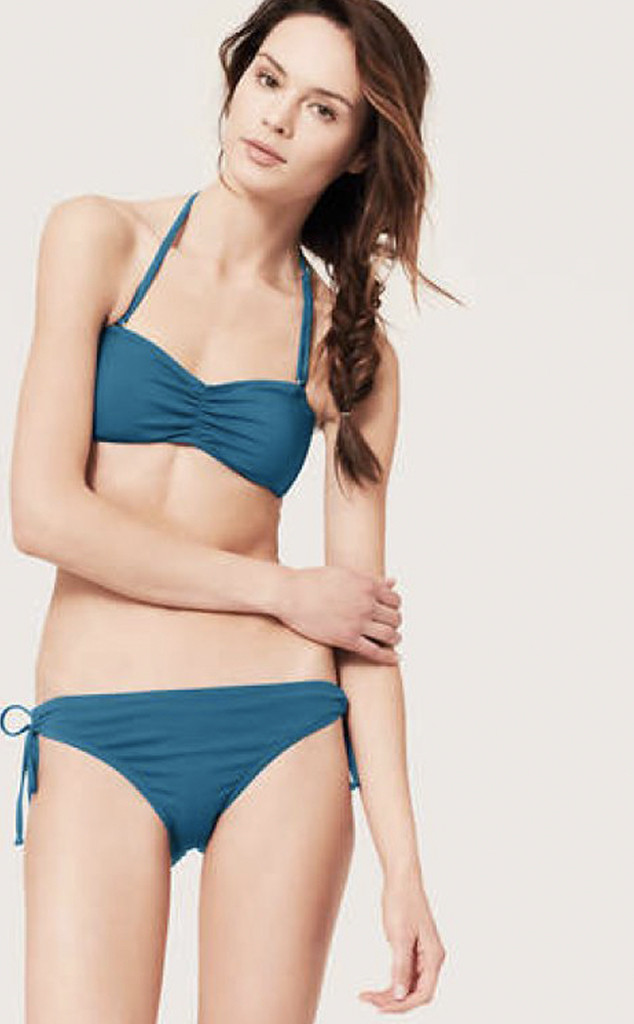 Courtesy Ann Taylor
UPDATE: LOFT has issued a statement to E! News regarding the photo: "The photo in question was actually only minimally retouched to remove a tattoo. Admittedly, the photo highlighted the model at an awkward angle, making it look as if there had been significant retouching. That was not the case. You can see in the original photo the shape of the model is consistent, and the retouching was simply to address the tattoo and not the shape of the model. Because the photo could be perceived as significantly retouched, we have replaced the shot on our website. At our heart, we are a brand that is about making women feel more confident and stylish. The LOFT team is personally committed to making sure our product and marketing live up to brand promise."
The original, untouched photo, provided by LOFT, can be seen at the bottom of the article.
--------------------------------------------------------------------------------------------------------------------
Is Ann Taylor trying to tell women that you just aren't truly sexy unless your torso is two different sizes? Probably not, but this Photoshop job is still an utter disaster.
On the website for Ann Taylor LOFT (all caps!) was the above photo of a woman posing in a blue bikini. She's very pretty and that bikini is cute…but wait! What the hell is wrong with her stomach?
OH GOD SHE DOESN'T HAVE A BELLY BUTTON.
Obviously that's not the strangest thing going on in that photo. The top half of her torso is almost half the size of the bottom half, almost like she's been cut in half and the emergency surgery to put her back together went horribly wrong.