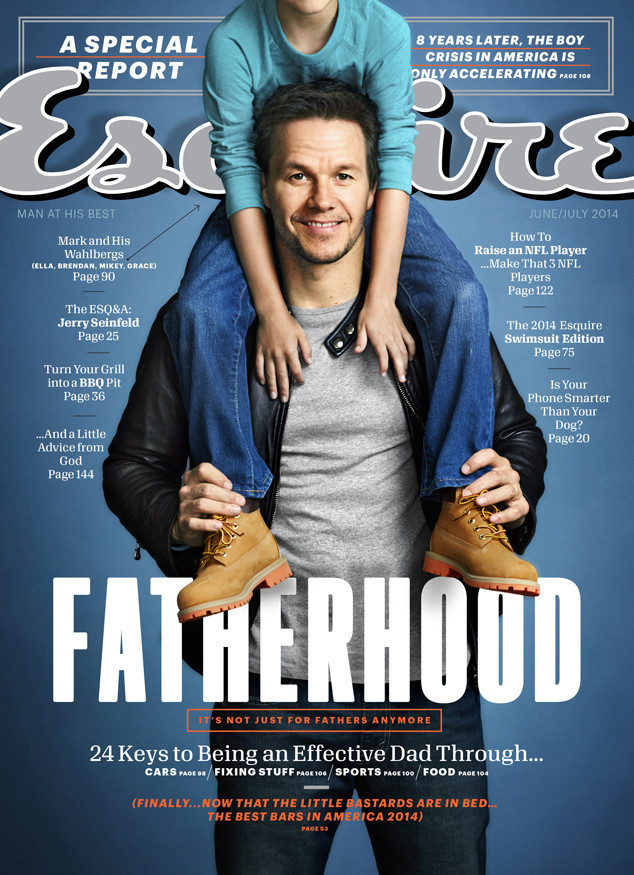 Esquire Magazine
Mark Wahlberg is many things—actor, producer, former rapper, hot and a dad.
The studly star covers the June/July Fatherhood issue of Esquire Magazine (on newsstands May 27), and along with flashing his infectious smile, Wahlberg poses with his four children and opens up about his own childhood and what being a dad has been like for him.
"I think, for the most part, I had a pretty good childhood. It wasn't until we got older that we realized we didn't have what a lot of other people had," he tells the mag, and also talks about bunking with his brothers while growing up.
"[It] was great at times and pretty traumatic at times when you were really young. You had brothers that were teenagers and they were doing shit that teenagers do, and you don't understand what it is or why they're doing it."
For the past 10 years, he's been put into the role of dad, which has been a bit challenging but also rewarding. "I think the most important thing is to always be involved in every aspect of their life. To give them enough trust that they can share things with you. I don't want them to be terrified of me, you know?