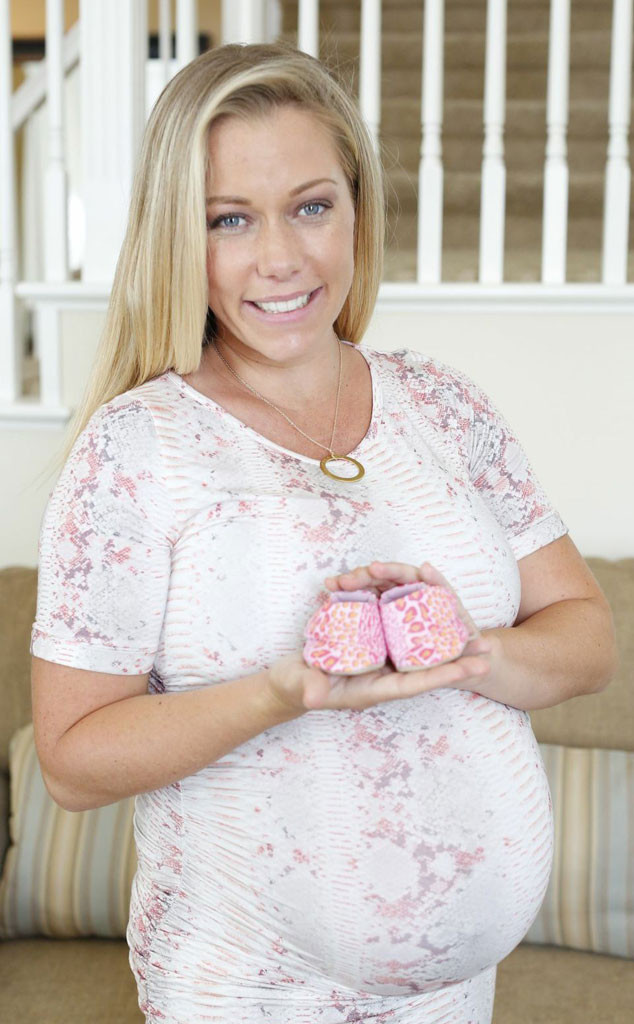 DustyLu
Kendra Wilkinson-Baskett's little family has added another beautiful face.
E! News confirmed on Friday that the 28-year-old star has given birth to a baby girl. "She is happy and healthy," Kendra's rep tells E! of the blond beauty's second child with hubby Hank Baskett, and now the couple has revealed their daughter's name!
According to the birth certificate obtained by E! News, Kendra and Hank have opted for heavenly name for their little girl—meet Alijah Mary Baskett. Alijah is the American spelling of Elijah, which means "The Lord Is My God."
A source tells E! News Mary was chosen as the middle name in honor of both Hugh Hefner's longtime secretary, Mary O'Connor, and Kendra's grandmother, who appeared frequently on her show.