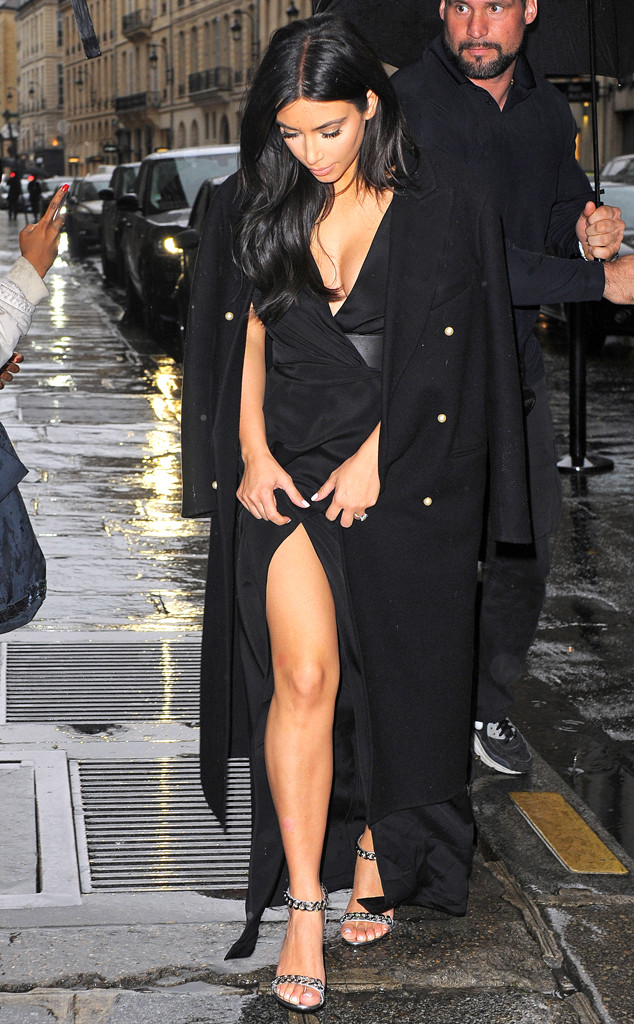 TGB/Splash News
There's nothing better than fine dining in Paris with your loved ones.
Kim Kardashian and Kanye West were joined by Bruce and Kris Jenner, sisters Khloé Kardashian, Kourtney Kardashian, Kendall Jenner, Kylie Jenner and more family and friends for a fancy dinner at the Costes restaurant in France on Wednesday evening.
A source tells E! News, "They sat in a private room off the main dining area, which is where Kanye always likes to sit. He often comes and sits with Jay-Z and Beyoncé there during Fashion Week and when they are all in town. Kanye is lovely and always comes here."