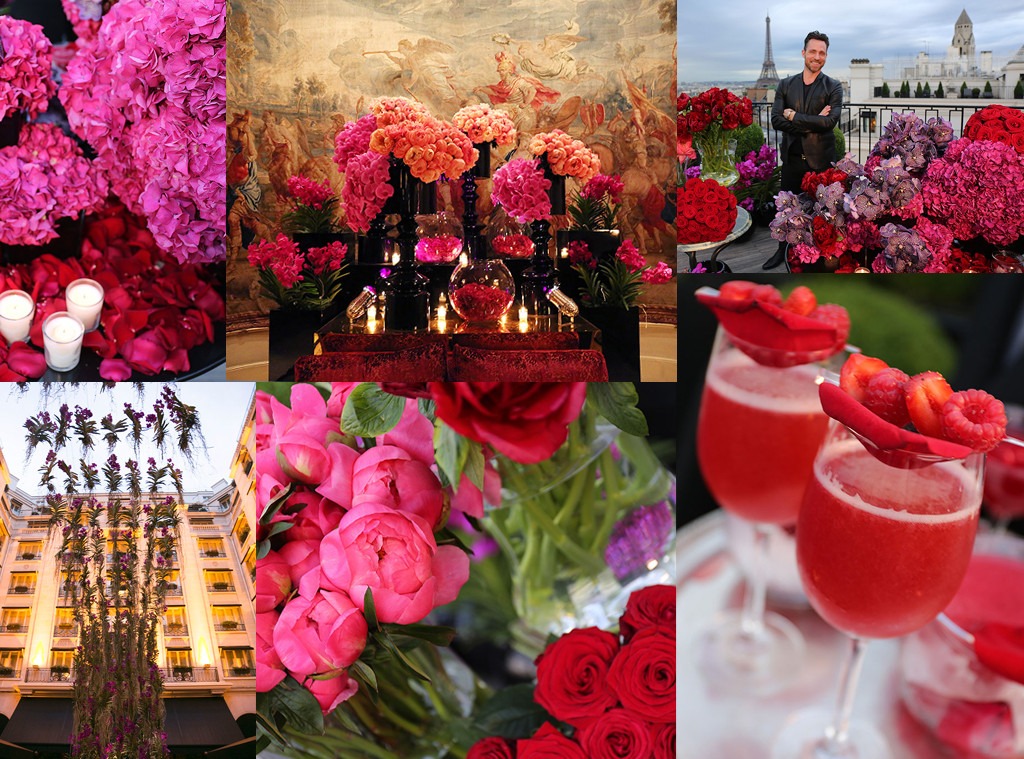 Jennifer Cooper
The Four Seasons George V hotel is a five-star, luxury hotel in Paris off the Champs-Elysées with some of the most exquisite flower arrangements in the world. And so if anyone knows about pulling off an incredible wedding at a breathtaking location, it's the hotel's artistic director, Jeff Leatham.
Jeff is known for his flower arrangements that are truly works of art, and he has worked on weddings for some of the biggest celebrities. We caught up exclusively with Jeff as he opened up about working with Eva Longoria, Chelsea Clinton, Avril Lavigne and more.
He even dished on his biggest bridezilla experience! Although, he's not naming names, of course…Keep reading to get all the scoop!
What is one of your favorite parts of the process, and who was one of your favorite celebrity brides to work with?
I love meeting with the brides because I like to see their excitement. The most touching experience for me was with Tina Turner because she was so involved. She was so in love, and she so wanted this to be a wedding of love and warmth, and she loved the whole process. I like brides to know what they want and are passionate.
Who was the most involved groom you ever worked with?
I would say Chelsea Clinton's husband was very involved, and they are just such a lovely, lovely couple. Mark is an amazing guy, and there is so much love there.
Jennifer Cooper/E! Entertainment
What was it like working with Avril Lavigne?
If the wedding is on Saturday, then I am there on Wednesday until the day of the wedding. Typically I am there for the whole process, but with Avril it was different. I met her the day of the wedding. She was a special case because her album came out around the exact time as her wedding.
Do you do all the floral arranging/pruning yourself?
I do it all myself! I am all hands on. I am always touching every flower, whether it is a celebrity wedding or a bride at the George V hotel. If I put my name on something, I do it all myself. It is a labor of love.
Any advice for brides?
If I can give one piece of advice to a bride, it's don't take advice from others. Everyone has different weddings. Have the wedding you want to have.