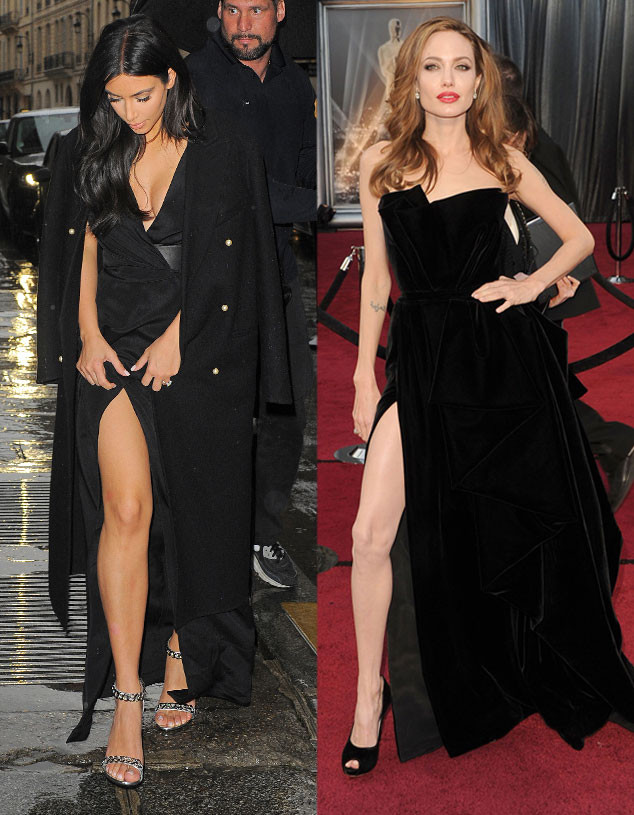 TGB/Splash News; Jason Merritt/WireImage
Hmm, we can't help but wonder if Kim Kardashian's leg will get its own Twitter account.
After all, Angelina Jolie's gam was honored with one following the 2012 Oscars, where Brad Pitt's better half memorably showed off her right limb while wearing a black dress with a thigh-high slit.
Well, while heading to dinner in Paris on Wednesday, you might say Kim pulled an Angie as her lovely leg made an appearance.
Of course, the bride-to-be has been nothing but fashionable lately as she continues to prepare for her upcoming marriage to Kanye West.