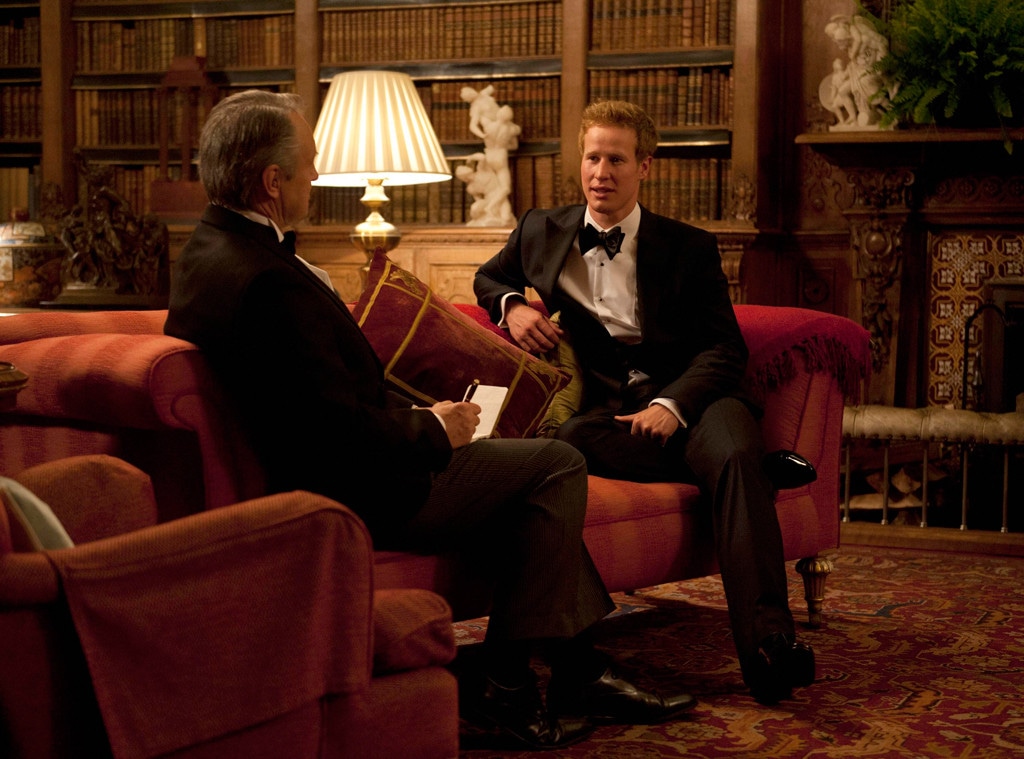 Chris Raphael/FOX
It's the club no one wants to be a part of.
I Wanna Marry "Harry," Fox's reality dating competition starring a Prince Harry look-alike and 12 women naive enough to be duped by the royal ruse, premiered to bad numbers on Tuesday night. Like, really bad. The series' debut attracted just 2.1 million viewers and an anemic 0.7 rating in the adults 18-49 demo. (Somewhere, in Buckingham Palace, Queen Elizabeth II is cackling. Or sleeping.)
While pauper-turned-fake-Prince-Harry Matthew Hicks will soon be returning to his life of mediocrity, he can at least do it with the knowledge that I Wanna Marry "Harry" isn't the first TV show to completely crash and burn in its debut.
So put on your best walking shoes 'cause we're taking you down memory lane with a brief history of TV's biggest bombs. (Helmets and safety goggles are encouraged.)
Work It: The modern-day gold standard for awful TV shows, Work It actually premiered to decent ratings before seeing such a colossal drop that it was canceled after its second episode. The beating-so-bad-they-almost-had-to-press-charges it took from critics didn't help. Of course, the show's general awfulness didn't either. (No, ABC. We're never letting you live this one down.)
Ironside: Unlike most of the shows on this list, Ironside actually aired more than two episodes before NBC pulled the plug. Sure, it only made it to episode three, but still, it's more than two! Blair Underwood, you deserved better. And so did we.
Do No Harm: The NBC drama joined the history books with its 2013 debut...in the worst way imaginable: It was lowest-rated in-season broadcast scripted series debut in TV history, bringing in 3.1 million viewers and 0.9 rating in the demo, which asks the age-old question: If a show premieres but no one watches it, did it ever actually air at all? Or did NBC just run an entire hour of commercials just to see if anyone would notice? ('Twas canceled after two episodes. Obviously.)
Lucky 7: Let's take a moment to remember the first casualty of the 2013 fall TV season, which was canceled after scoring a shockingly low 0.7 demo rating. [Insert joke about the show being the opposite of lucky here.]
Cult: Look, no one expects a CW show to bring in monster ratings. We're talking about a network that just renewed Hart of Dixie for a fourth season, people. But Cult's series premiere was practically non-existent; it was watched by less than a million people and notched a dismal 0.3 rating in the demo, forcing the network famous for not canceling anything to cancel it after seven episodes.
Cavemen: No, we're not messing with you. Yes, ABC actually thought a show inspired by Geico's cavemen commercials was a good idea. We don't know if we should laugh or cry that the network actually aired six episodes before knocking the show on its head and dragging it back to the cave of embarrassment. Fortunately, ABC has yet to greenlight a pilot based on Geico's gecko, but we're keeping our finger on the "9" button on our phones just in case of emergency. (Rumor has it everyone involved with Cavemen switched to Progressive after filming.)
Emily's Reasons Why Not: ABC, does that stand for Already Been Canceled? Because that seems to be the trend, no? Heather Graham's comedy was another quick cancellation casualty, earning the honor of being axed after just one episode. 
The Paul Reiser Show: Oof. Is there anything worse than a semi-autobiographical show about your life being canceled after just two episodes? Mad About You star's Paul Reiser experienced just that in 2011, making us wonder if his life is just as awful as the show was. (We acknowledge that was pretty mean, but hey, maybe we're just bitter that we didn't get a chance to turn our crappy lives into a crappy TV show.)