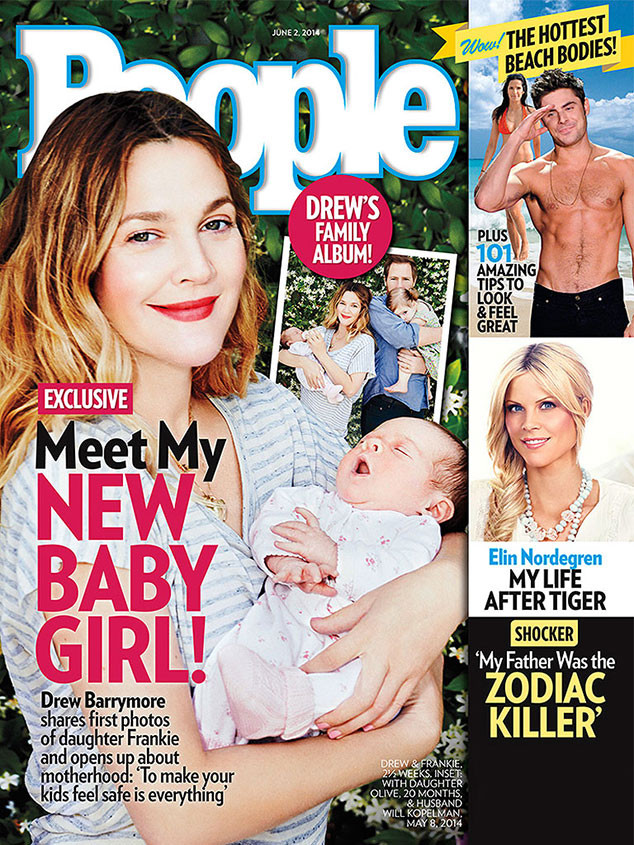 People
Meet Frankie Barrymore Kopelman!
Drew Barrymore introduces her newborn daughter on the cover of People's June 2 issue. The Blended actress, 39, posed for pictures on May 2 with her younger daughter, who was just 2 ½ weeks old at the time, as well as her elder daughter Olive, 20 months, and her art consultant hubby Will Kopelman, 36.
Barrymore says she required little recovery this time around. "I knew that I have two kids to take care of now and just kicked my own butt to get back into the swing of things immediately," says the actress, who's been traveling across the country to promote her new movie, co-starring her pal Adam Sandler.
What's the biggest challenge of raising two daughters? "Just being split," the actress admits. "They're awake and asleep at different times, or awake at the same time, and it's a juggling act a little bit."