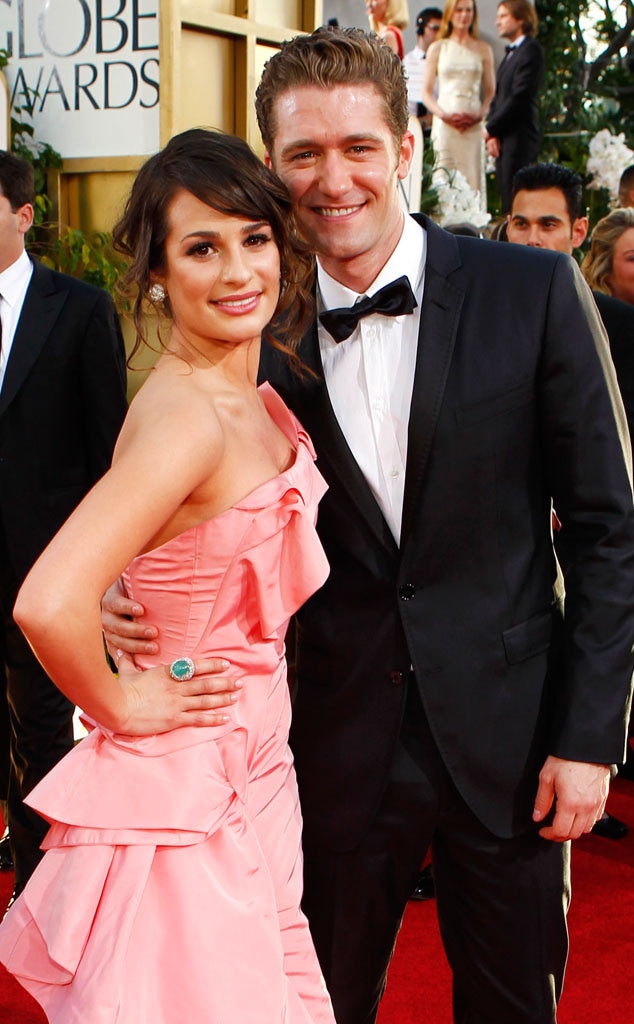 Trae Patton/NBC/NBCU Photo Bank via Getty Images
As it turns out, Lea Michele and Matthew Morrison did date.
Though the Glee co-stars have denied romance rumors in the past, Michele finally copped to dating Morrison in an excerpt from her new book, Brunette Ambition. "When we shot the [Glee] pilot, I met Cory Monteith, Kevin McHale, Amber Riley and Chris Colfer for the first time," the singer-actress wrote. "I had worked on Broadway with Jenna Ushkowitz and Matthew Morrison before. Matt had been a friend of mine for years, and in fact we'd actually dated back in the day for a Broadway beat."
The co-stars downplayed their fling in previous interviews. Speaking to Hollywood.com in 2010, Michele said, "I've known Matt for years. He's been a friend of mine from New York. People are going to make things up. I think it's just because we really are so close." That same year, Morrison denied the romance reports in Parade, saying, "We were literally on set and I got a call from my publicist, and she got a call a minute later and we looked at each other like, 'What the f--?' It's so laughable."
Michele isn't the only A-list actress Morrison wooed before Glee. "I actually went to college with Matty Morrison," New York University dropout Kristen Bell told Us Weekly in 2010. "We actually dated very briefly, so I'll have to say maybe Matt Morrison is my favorite part of Glee for various reasons."