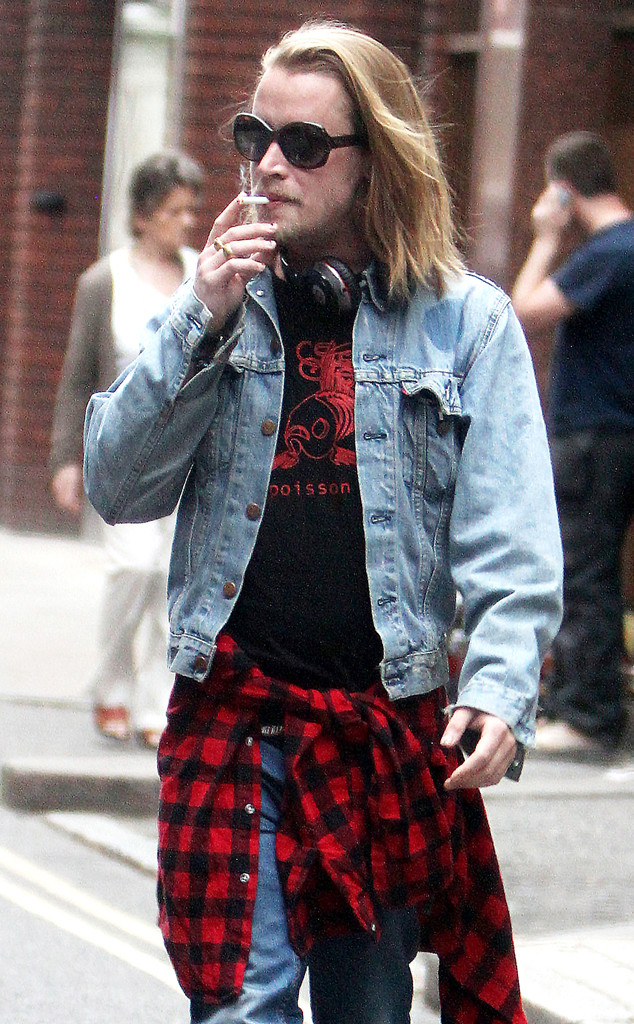 PacificCoastNews
Child star of the 90sMacaulay Culkin is bringing 90s grunge back!
Sporting faded denim, a Le Poisson Rouge T-shirt and the most important clothing staple of the 90s alternative-rock scene—flannel—the former child star was spotted out in London today smoking a cigarette on his way to meet his bandmates ahead of their gig at Concrete on Wednesday.
The 33-year-old Pizza Underground frontman completed his rehearsal look with combat boots, but alas, left Ryan Gosling's face behind.
Just last week the scruffy hipster's pizza-appreciating band tweeted an epic photo of the actor-artist-musician hoisting a coffee mug and wearing in a T-shirt pressed with an image of Gosling wearing Culkin's Home Alone-era visage on his own T-shirt.