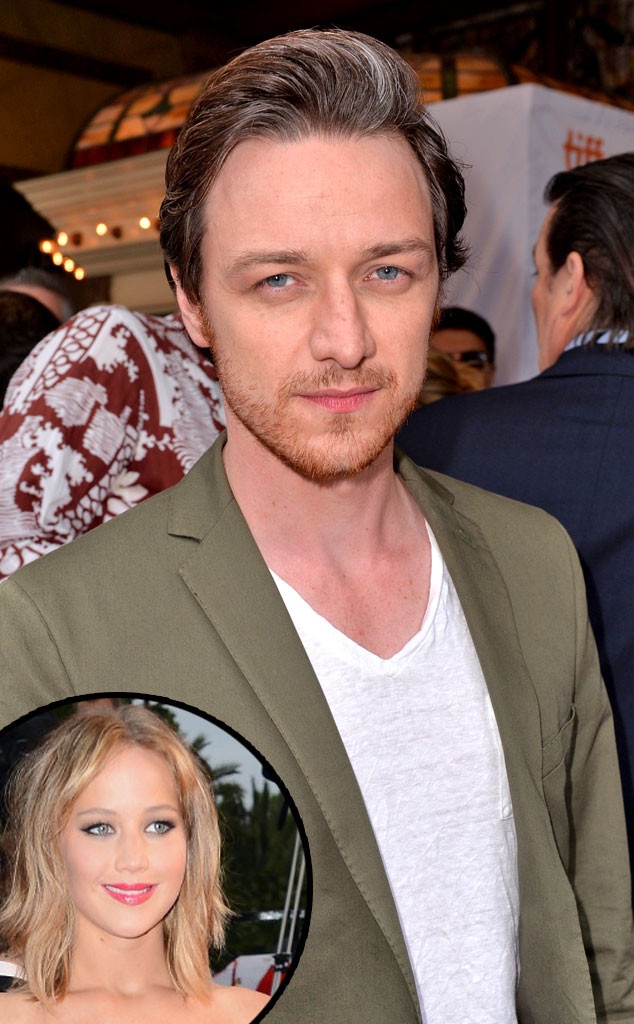 Getty Images
Michael Fassbender and James McAvoy are opening up about their famous A-list costars!
In a new interview with Details, the X-Men: Days of Future Past actors sound off on all the gorgeous actresses they've gotten to work with, including their X-Men costar Jennifer Lawrence.
"She's a demon, period," McAvoy joked to the mag. "She can throw a punch, she's got a good shot, she can drink. She's proper. I like that girl."
McAvoy also bragged about working with Angelina Jolie on their 2008 movie Wanted.
"It is amazing, seriously, and I am thrilled about it," he dished. "I kissed f--king Angelina Jolie. Yes, we had a bit of a snog."
As for how Brad Pitt feels about their snogging, McAvoy added, "I am sure he's deeply unthreatened, deeply unmoved, and probably reassured in his masculinity. Probably."
Meanwhile, Fassbender revealed he actually missed Lupita Nyong'o's Oscars acceptance speech when she won for their film 12 Years a Slave.
"I was taking a piss," he admitted. "And I did have a sneaky vodka tonic. But I got totally caught out, because I was thinking that category was going to be way down the line. And then, of course, you can't get back in until it's a commercial break, so I watched it backstage. I felt pretty embarrassed about that...So there's a stand-in beside my mom. And Brad Pitt said he could hear them going, 'Michael Fassbender? Where's Michael Fassbender?' Bad timing on my part."
LOL