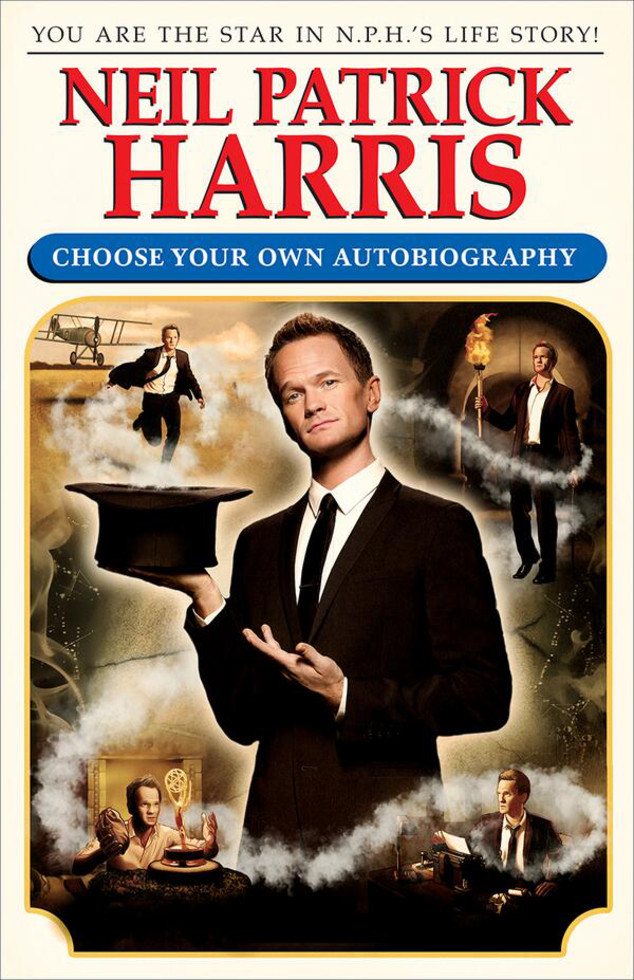 Crown Archetype
"Find fame, fortune, and true love," or "misery [and] heartbreak."
These are the possibilities that lie behind this whimsical book cover Neil Patrick Harris unveiled of his new memoir, Choose Your Own Autobiography, on Twitter today.
Unlike celebrity narratives that tediously detail a linear account of a star's life from birth to Hollywood success, the How I Met Your Mother actor lets you actually live his life story.
And as the cover implies, it's an adventure the reader decides.
"You will be born in New Mexico. You will get your big break at an acting camp," the book's promotional site promises.
But that's just the beginning as more experiences await...