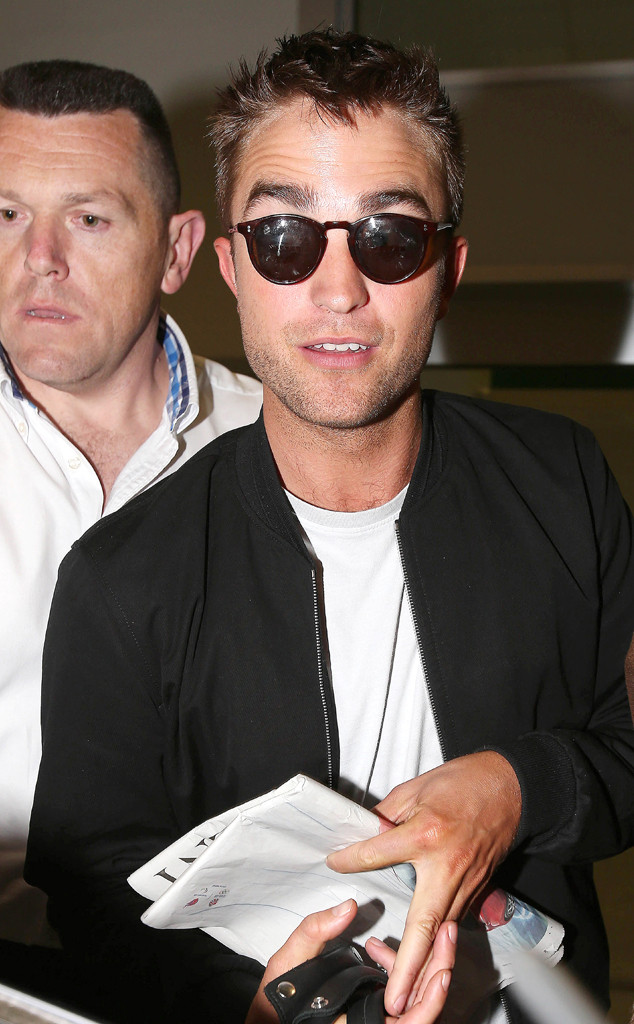 Xposure/AKM-GSI
Imagine a world where Robert Pattinson was never photographed again.
While that hypothetical situation may sound sad and traumatic to fans of the Twilight star, Pattinson says he'd love never having to worry about paparazzi again.
"I'm just trying to not be in stupid gossip magazines, basically, and I think the best way to do it is never be photographed ever," R.Pattz joked this week during a press conference at the 2014 Cannes Film Festival in France. "As I get older, I just get more and more and more self-conscious about getting photographed. I don't know why. I've done it too many times and now I feel like everyone can see through me."