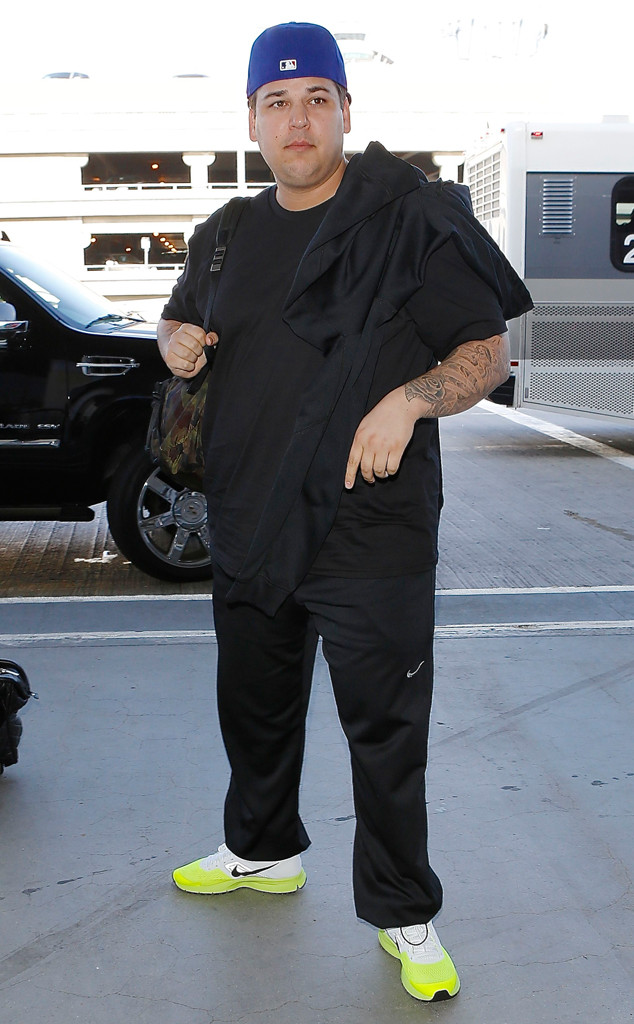 Maciel-Juilano/X17online.com
Rob Kardashian is fighting back.
After the Keeping Up With the Kardashians reality star was photographed arriving in Paris Monday, a number of Twitter users commented on his weight gain. The 27-year-old responded to his haters on Tuesday, tweeting, "so i found out i was trending for being fat...thank you all it really made my day."
That wasn't all he had to say, however. "And to the blogs saying i went to fat camp or rehab LOL then why am i still fat u fools?? y'all must have run out of real news," Rob tweeted. "first, i don't believe in rehab or therapy or anything of that sort and second I'm a grown man and will work on myself when i choose. I'm aware that I'm fat that def aint a surprise to me lol and my only therapy will be in the gym anyways had to say somethingggggggggg."
Big sister Khloe Kardashian came to his defense, too, tweeting, " love you @robkardashian."