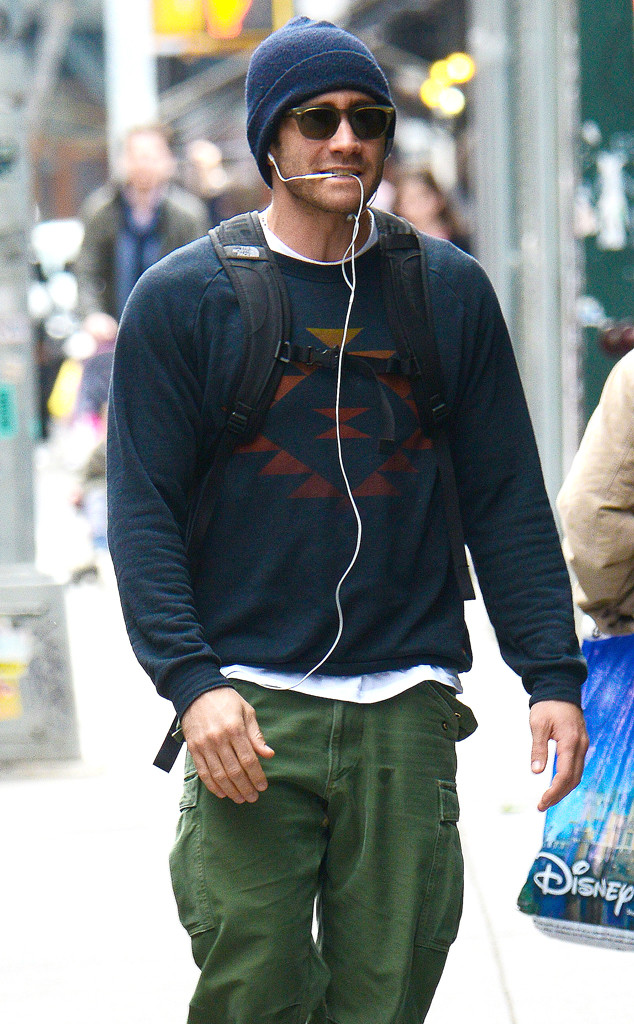 Bowery Boys/Splash News
Why Jake Gyllenhaal—there you are! Or at least, there's your chin!
A day after stepping out but keeping his newly smooth visage mostly covered with his hand, the 33-year-old actor was spotted out in New York Monday without the increasingly bushy beard that took over his face this year while he was playing real-life expert climber Scott Fischer in the mountain-man movie Everest.
He wasn't exactly clean-shaven, and in fact was sporting some five-o'-clock shadow as he chewed on his earbud cord, but it was the most we've seen of that handsome mug in six months.