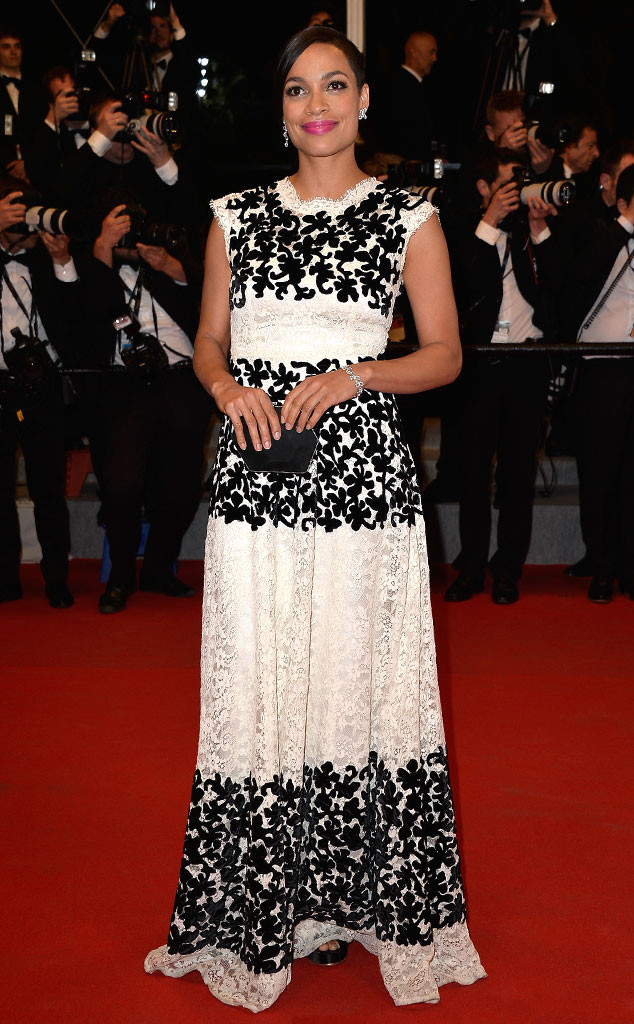 Pascal Le Segretain/Getty Images
Rosario Dawson didn't take a chauffeured car or even a taxi back to her hotel after celebrating the premiere of her new drama The Captive at the Cannes Film Festival.
The actress hopped a ride on a Harley…and she was still in her Dolce & Gabbana gown.
"I think my favorite part was after the after party," Dawson told me last night at Hollywood Domino's Dancing Spies Balls benefit for PCI Media Impact at VIP room. "My friend had his Harley, which he kept calling a 'scooter.' When were leaving, he was like, 'I'm just going to jet back home on my scooter' andI was like, 'Can I take a photo on the bike?'
"Then he said, 'I have an extra helmet,'" she continued. "My friend balked because she was like what about your hair, which was silly because we were just going to bed afterwards. So I ended up on the back of his motorcycle in my dress."