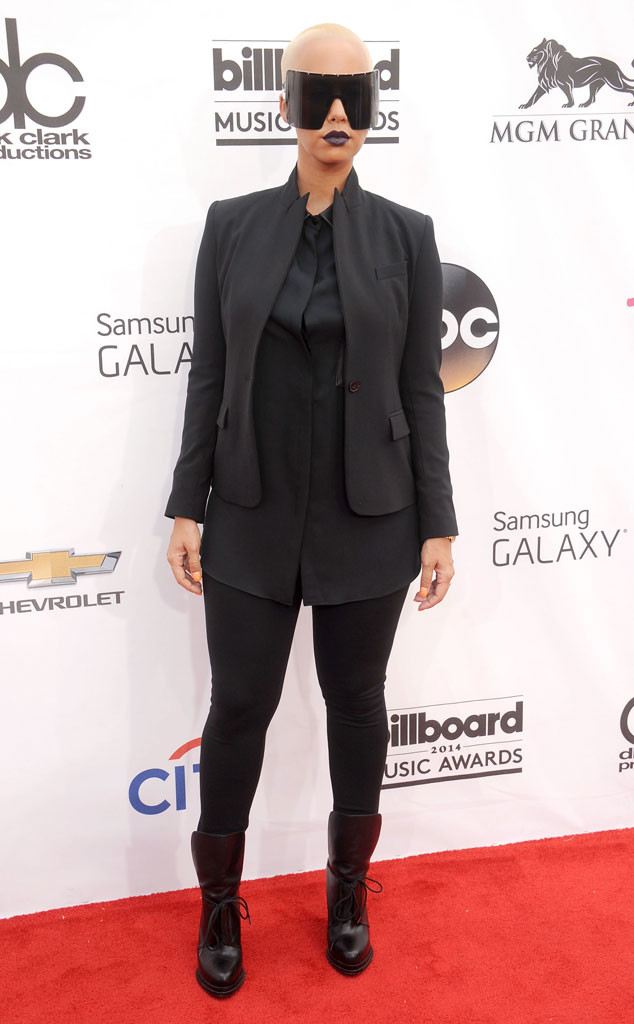 Gregg DeGuire/WireImage
Pharrell Williams' hat is so yesterday!
At Sunday's 2014 Billboard Music Awards in Las Vegas, Amber Rose wore the biggest sunglasses we've ever seen.
The 30-year-old model hit the red carpet wearing gigantic, dark shades that covered up half of her face and barely left her nose and lips visible. The futuristic, sunglasses definitely made a statement and even conjured up mental images of the enormous visor made famous by V. Stiviano, the confidant of disgraced L.A. Clippers owner Donald Sterling.