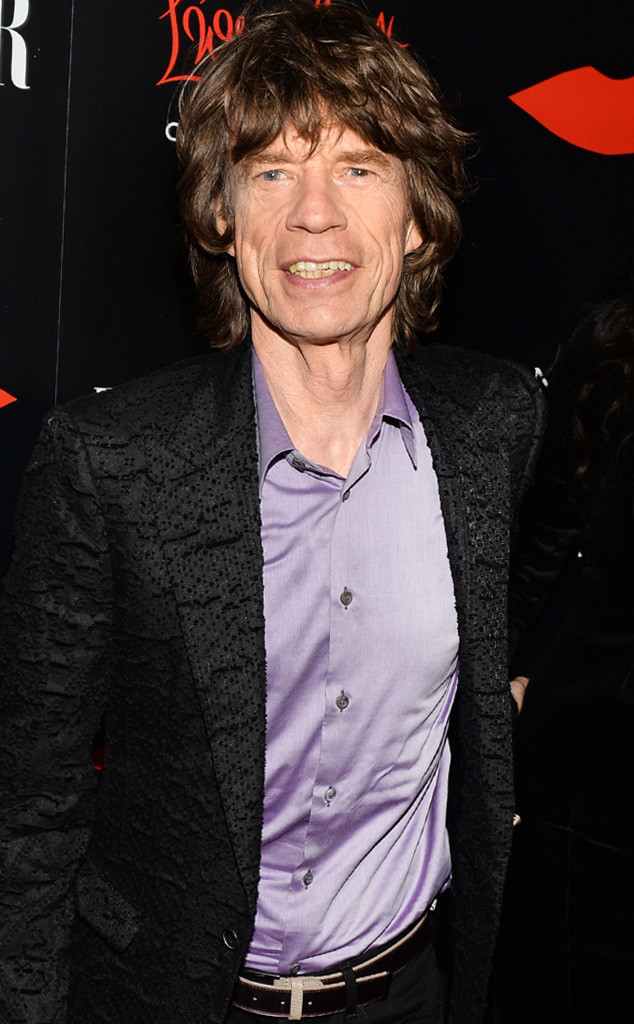 Courtesy of Charley Gallay/Getty Images for Banana Republic
Mick Jagger might be 70 years old, but he certainly doesn't seem like a grandfather.
But the Rolling Stones rocker is actually a great-grandfather now that his 21-year-old granddaughter Assisi Jackson and her partner, chef Alex Key, have welcomed a baby girl of their own, per Hello! magazine.
This is the first grandchild for Mick's 42-year-old daughter Jade Jagger. The kicker, though? Jade, Assisi's mother, is expecting her third child, so this newly minted grandmother will become a mother after having been pregnant alongside her daughter. Whew!