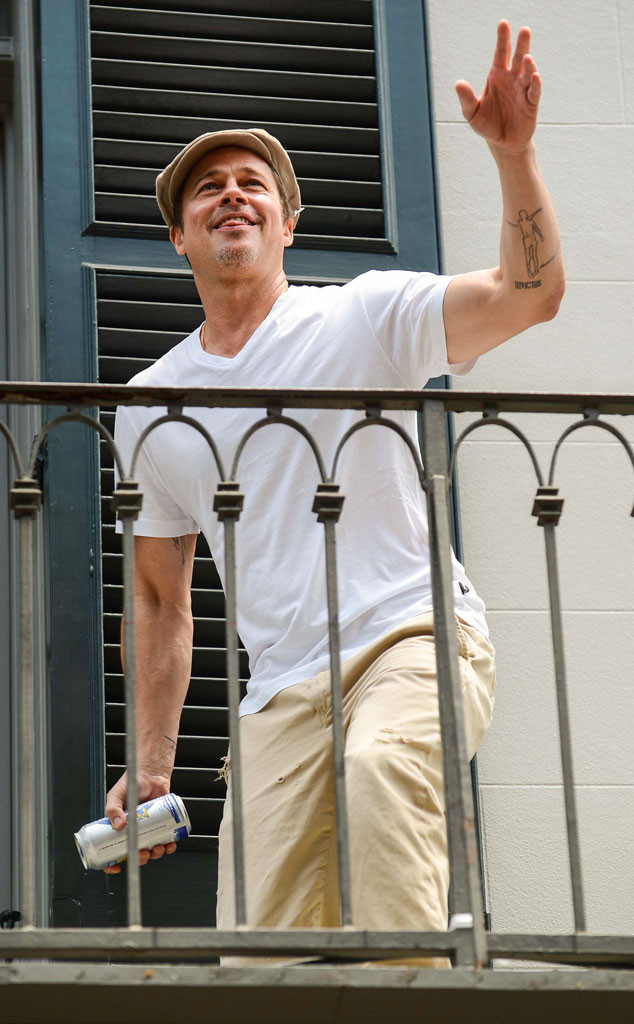 Ray Tamarra/GC Images
Who dat? Just Matthew McConaughey and Brad Pitt on opposite sides of a New Orleans street!
The hunky A-listers were both in the Big Easy this weekend—Matthew on one balcony filming a mock Amazing Race style scavenger hunt through the French Quarter with Drew Brees to raise money for the New Orleans Saints quarterback's charity, and Angelina Jolie's fiancé enjoying a beverage on another. An eyewitness tells E! News that Brad spotted Matthew across the way, shouted, "I've got something for you" and tossed him an Abita beer from the local brewery.
Mr. "alright, alright, alright" received the throw (Brad's got a great arm) and took a moment to enjoy a cold brew on the hot, sunny day. The father of six, being the good Southern neighbor he is, went back inside to retrieve another beverage to pass in Matthew's direction.