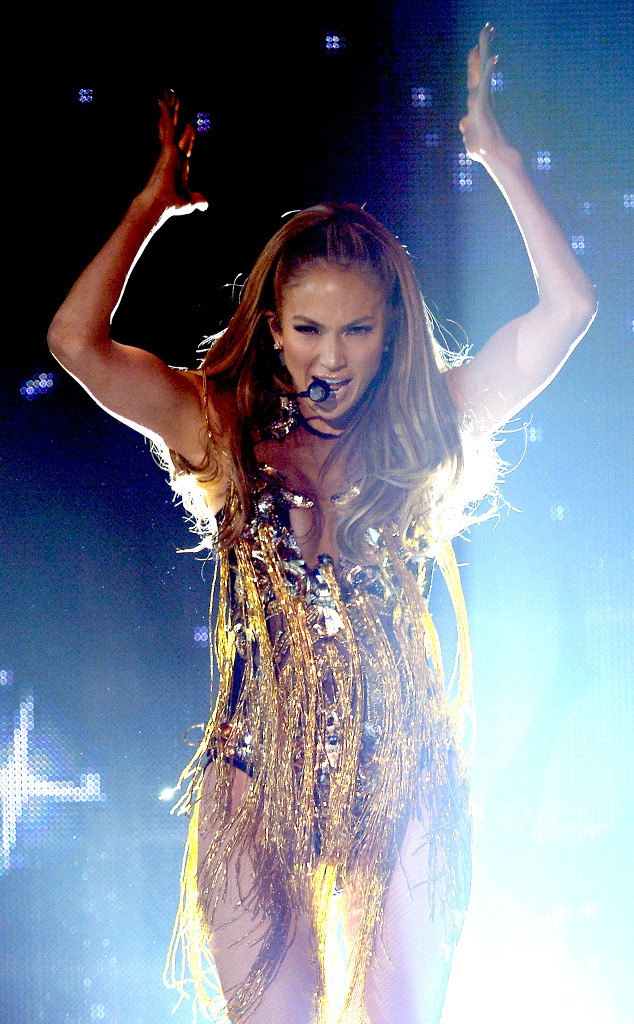 Ethan Miller/Getty Images
The night belonged to Jennifer Lopez!
J.Lo opened and closed the 2014 Billboard Music Awards in Las Vegas, first performing "We Are One" with Pitbull and Claudia Leitte.
And at the end of the night, the American Idol star was honored with the Icon Award. Iggy Azalea and Ricky Martin introduced the star, listing off her many accomplishments including selling more than 75 million records worldwide and earning over $1.4 billion at the box office. Famous fans like Taylor Swift then shared their memories of Jennifer Lopez via video.
J.Lo then took the stage to perform her hit "First Love." Afterward she accepted her award, thanking her family, friends and collaborators and gave a special shout out to her young fans. "All you little ones sitting on the living room floor, have faith, dream big, think big," she said. "And know that anything is possible, you never know where you might end up."
Check out the full list of winners from the 2014 Billboard Music Awards.