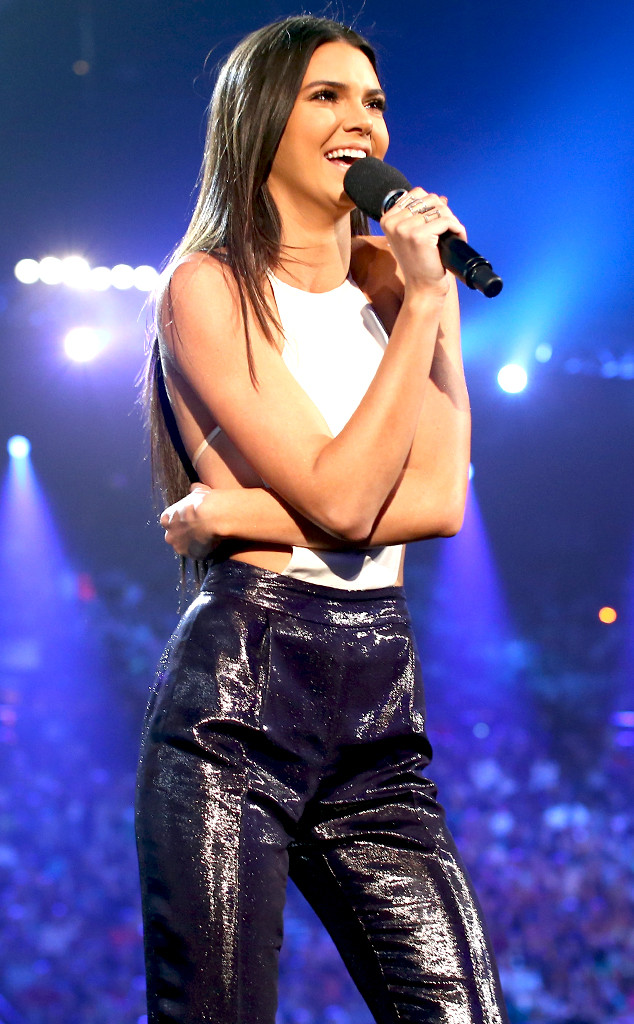 Christopher Polk/Billboard Awards 2014/Getty Images for DCP
Well, if you're going to have someone introduce the song, "She Looks So Perfect," Kendall Jenner is a pretty good choice.
But that doesn't mean she, or anyone, is actually perfect.
While introducing the Australian band 5 Seconds of Summer at the Billboard Music Awards, Jenner hit a hitch with the Teleprompter in which she said "And now we welcome, one..." before catching herself, and adding a quick "I'm the worst reader!' But the show and the band went on and no one got hurt in the process (except those 1D fans who thought she might have been about to say, "One Direction.")
The 18-year-old model later tweeted about the moment, revealing that, yes, she gets nerves, too. "Anndddd as if I wasn't nervous already!!!! #NeverLeavinMyContactsAtHomeAgain! #LOL #LessonLearned."