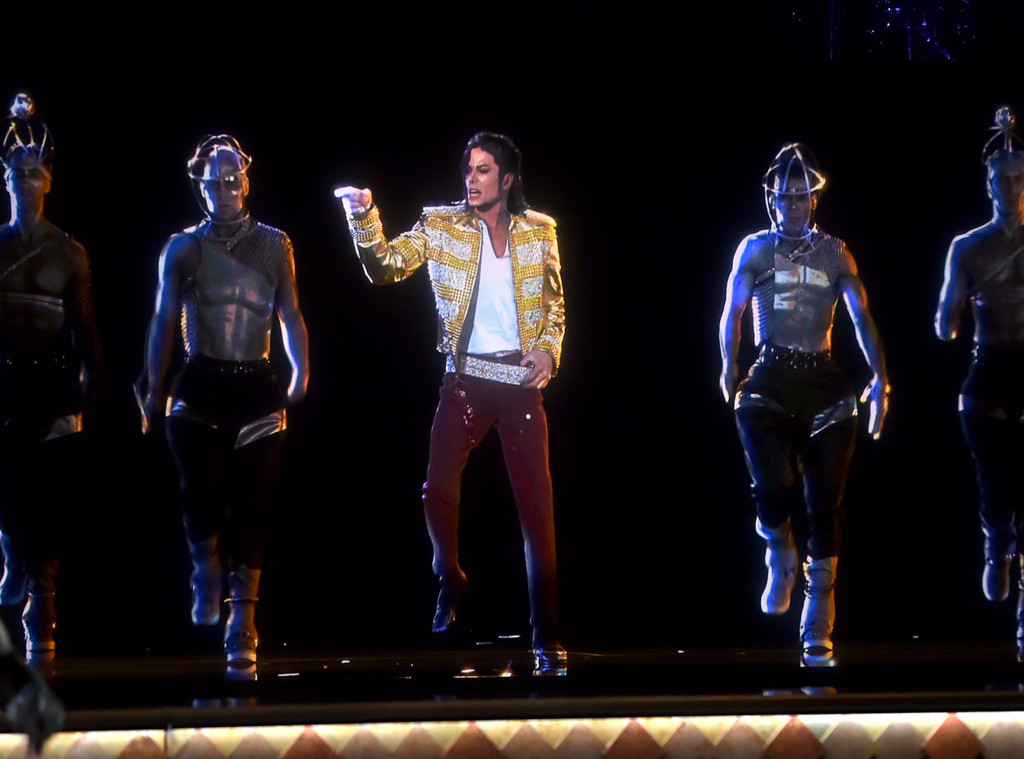 Kevin Winter/Billboard Awards 2014/Getty Images for DCP
Michael Jackson's hologram made a special appearance at the 2014 Billboard Music Awards! The King of Pop's video-projected self performed "Slave to the Rhythm" from his new album Xscape.
And just like the real deal, this Michael had incredible moves as he danced across the stage with perfectly in sync dancers.
Introduced by Brad Paisley, Ludacris and Kesha, Michael's performance opened as he sat on a throne—he is still the King of Pop, after all—rocking a blinged-out jacket and red leather pants. Classic MJ!
Like the Tupac hologram before him, Michael's hologram certainly got the crowd pumped up. The audience at the MGM Grand danced along to the performance while a few of the attendees wiped away tears.