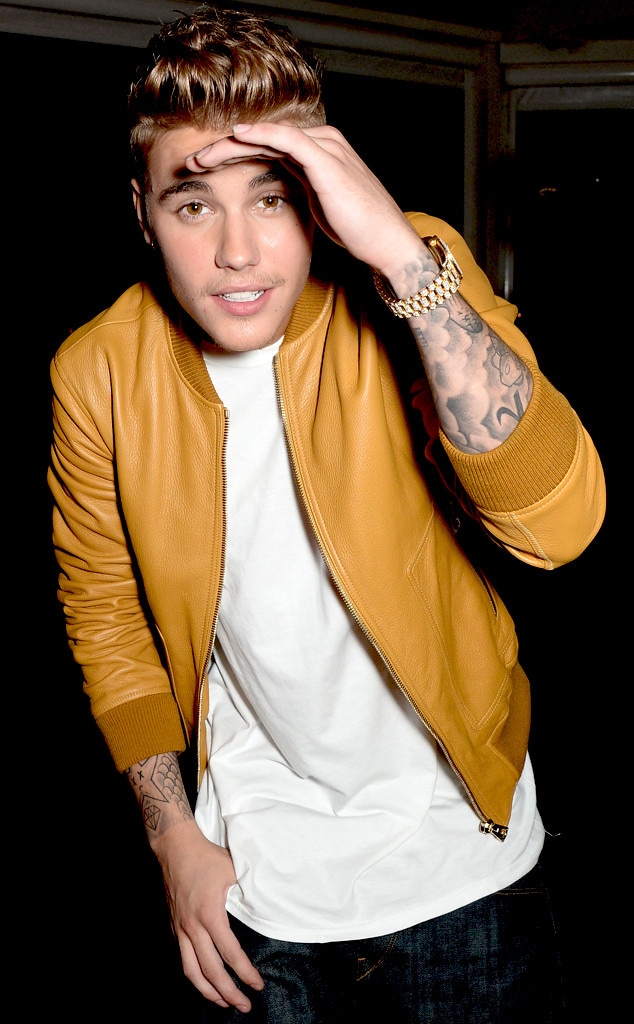 Dave M. Benett/VF14/WireImage
Justin Bieber left his legal troubles in Los Angeles behind for the party scene in Cannes.
"Life is good" the pop star tweeted Saturday, around the time his bodyguards were seen escorting him to the Vanity Fair and Armani Party at the 67th Annual Cannes Film Festival in France.
The 20-year-old dressed down for the event in a mustard-colored bomber jacket, white T-shirt and baggy jeans.
He appeared to be having a great time and even pulled off some fun poses for the cameras.
Bieber's trip abroad comes just days after his latest brush with the law back in the States.
Dave M. Benett/VF14/WireImage
On Wednesday the Los Angeles Police Department announced it was investigating the singer after a woman claimed Bieber took her cell phone at a miniature golf course in Sherman Oaks on Monday night.
"Robbery special section is investigating an incident that occurred on Monday May 12th in the 4900 block of North Sepulveda Blvd," the LAPD said in a press release obtained by E! News. "The incident occurred between an individual and Justin Bieber near the batting cages at approximately 10:30pm. The case is under investigation."
Bieber addressed the accusations on Twitter, writing, "It is hard to defend myself and my privacy every moment of the day. Then to see rumors. The truth will set u free."