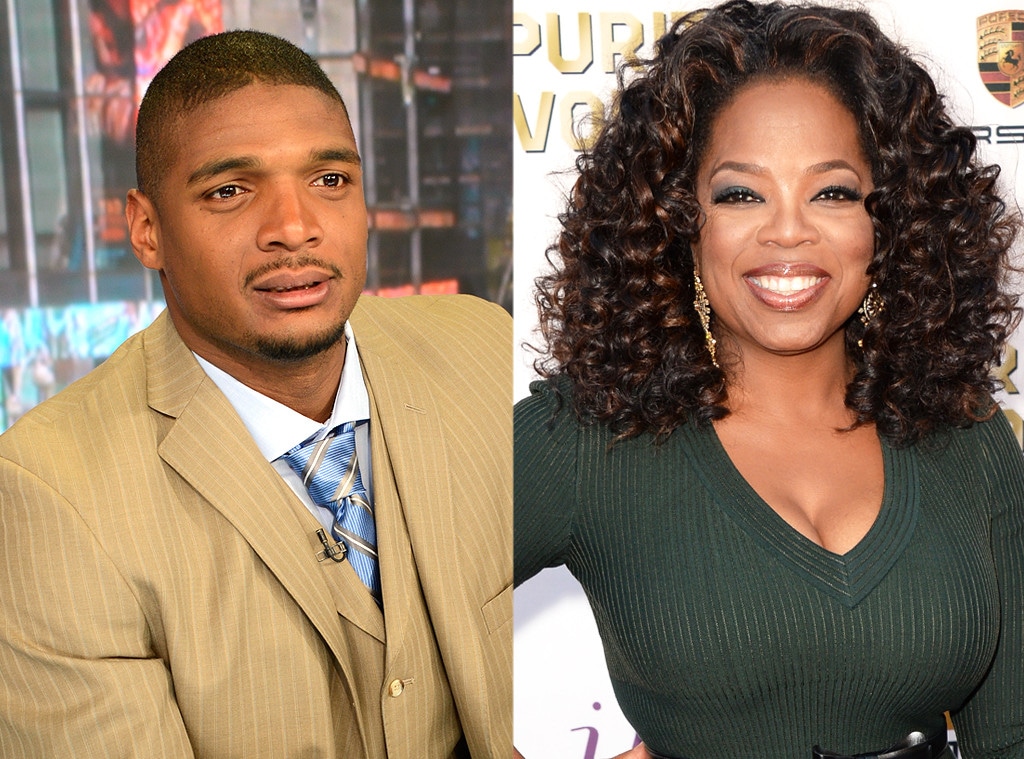 ABC/Ida Mae Astute, Jordan Strauss/Invision/AP
Ultimately it appears that the St. Louis Rams want Michael Sam to be a star on the field, not on cable TV.
A planned Oprah Winfrey Network docu-series chronicling the journey of the first openly gay athlete to ever be drafted into the NFL has been tabled for now, both the network and Sam's agent confirmed Friday.
The Rams, which selected the All-American defensive end with the 249th pick, had not expressly disapproved of the OWN series, but there has been chatter in the sporting world about how that extra level of attention would affect the team.
"After today's meeting with the Rams, we collectively feel it is best to postpone the project," Cameron Weiss, Sam's agent, said in a statement obtained by E! News.
"This will allow for Michael to have a total focus on football, and will ensure no distractions to his teammates. Everybody involved remains committed to this project and understands its historical importance as well as its positive message."  
OWN had met with the Rams as well and ultimately agreed that it would be best to postpone the project "allowing Michael the best opportunity to achieve his dream of making the team."  
The network continued: "OWN is about elevating and empowering people to achieve their best. It's clear that we, along with the world, recognize the important opportunity that Michael now has in this moment. We will continue to support him in his journey to earn a spot playing for the Rams."
Just two days ago when the show was first announced, Sam tweeted, "Looking forward to sharing my life and journey on @OWNTV with friends, family, and my faithful supporters."
"We are honored that Michael is trusting us with his private journey in this moment that has not only made history but will shape it forever," Oprah Winfrey had said in a statement. "I am proud of the focus on authentic storytelling in our new documentary series format. The next real-life story we follow in The Untitled Michael Sam Project promises to spark valuable, important discussion on life in America today. Acceptance and illumination start here."
Instead, here's hoping acceptance and illumination have already begun and are common practice by the time Sam gets to training camp.