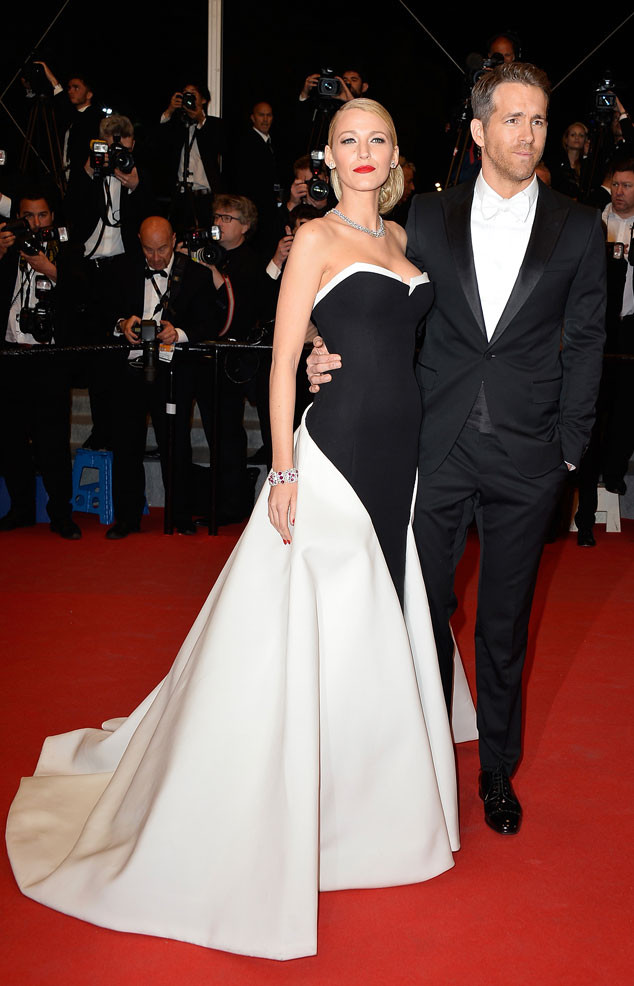 Pascal Le Segretain/Getty Images
Apparently, Ryan Reynolds and Blake Lively's romantic honeymoon did not end so romantically.
The handsome actor revealed that the couple had to leave their warm vacation destination for icier temperatures so he could shoot his latest project, The Captive. "I dragged my wife from our honeymoon in Africa and landed her in Ontario, Canada, when it was minus-40 degrees," Reynolds said on Friday at the film's press conference at the Cannes Film Festival.
According to Canadian-born hottie, the couple had to camp in "this little roadside hotel where we stayed for a month. That was the biggest challenge."