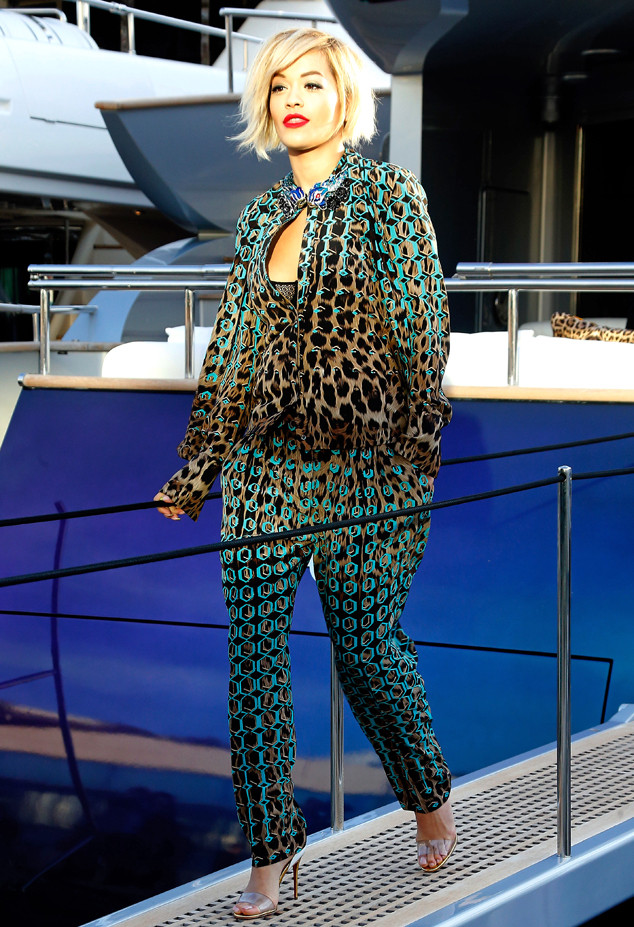 Abaca/AKM-GSI
Whether you're a fan of Rita Ora's fashion or not, everyone can agree that she's not afraid of taking chances.
"I love dressing up," Ora told me tonight before she performed at the Belvedere party at the 2014 Cannes Film Festival. "It's so much fun especially when you do it without all the pressure, because you can't really go wrong in my opinion. You just go with what you like. That's what I do."
"I've always been dressing up and I don't really think about what people might think," the singer-songwriter continued. "I just honestly love the process of it. It's good fun."
Also good fun was the side boob-baring topless pic that she posted on Instagram on Wednesday to celebrate her single "I Will Never Let You Down" reaching No. 1 on the U.K. charts. She's wearing nothing but a pair of Calvin Klein underwear in the photo.