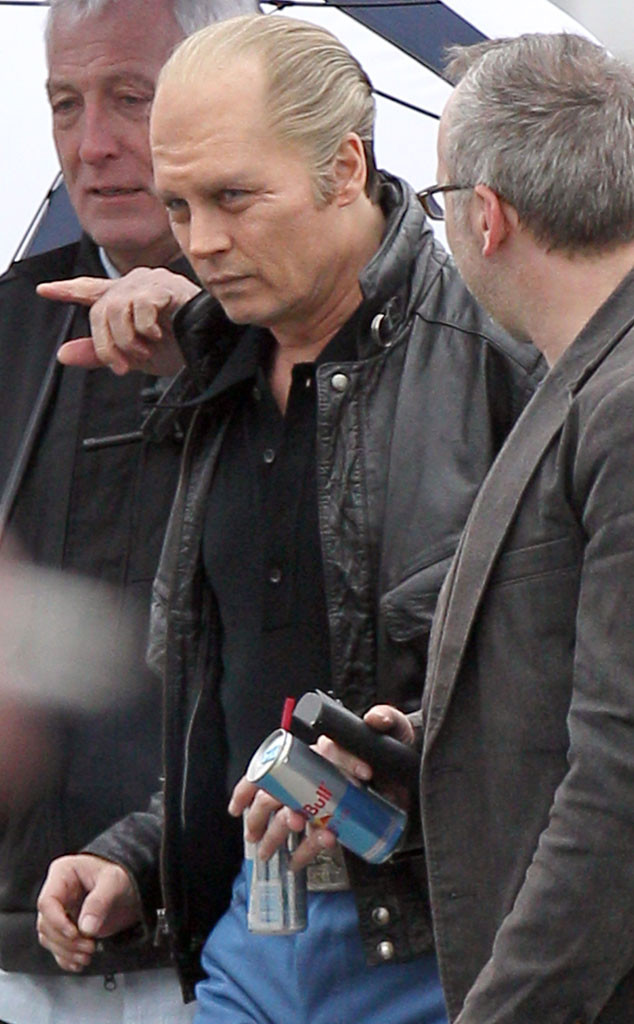 Patriot Pics/FAMEFLYNET
Did Johnny Depp's multi-decade stint of not aging finally catch up to him?!
No, the 50-year-old actor only appears to be losing his hair and getting wrinkled thanks to some help from a bald cap, a thinning blond weave and some impressive stage makeup. The reason? Amber Heard's fiancé is willing to cover up those leading man good looks for the sake of playing James "Whitey" Bulger in the upcoming biopic Black Mass, based on a book of the same name about the famed mobster's life.
The movie will chronicle the life of Bulger, who after years running Boston's underground last November received two life sentences and five years after a jury voted he had a hand in 11 out of 19 murders listed in an indictment.