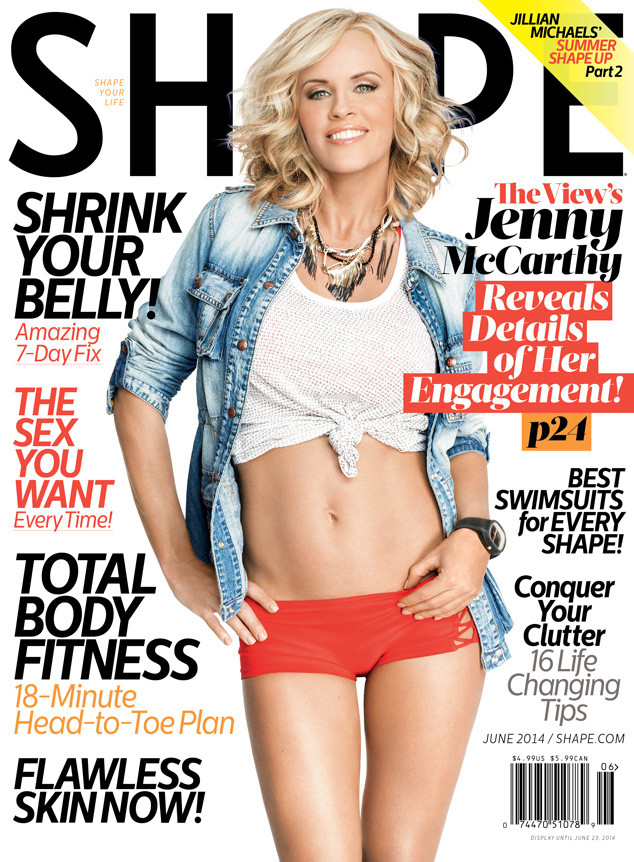 Shape Magazine
Donnie Wahlberg is one lucky fella.
Need proof? Look no further than the cover of Shape's June issue, which features his fiancée Jenny McCarthy showing off her incredible figure.
And get this, the 41-year-old View co-host says, "The last time I weighed myself was 12 years ago, when I left the hospital with my newborn son, Evan, and I was 185 pounds. Now I measure by how my jeans fit. But I want to be real here and tell you that my weight goes up and down a lot."