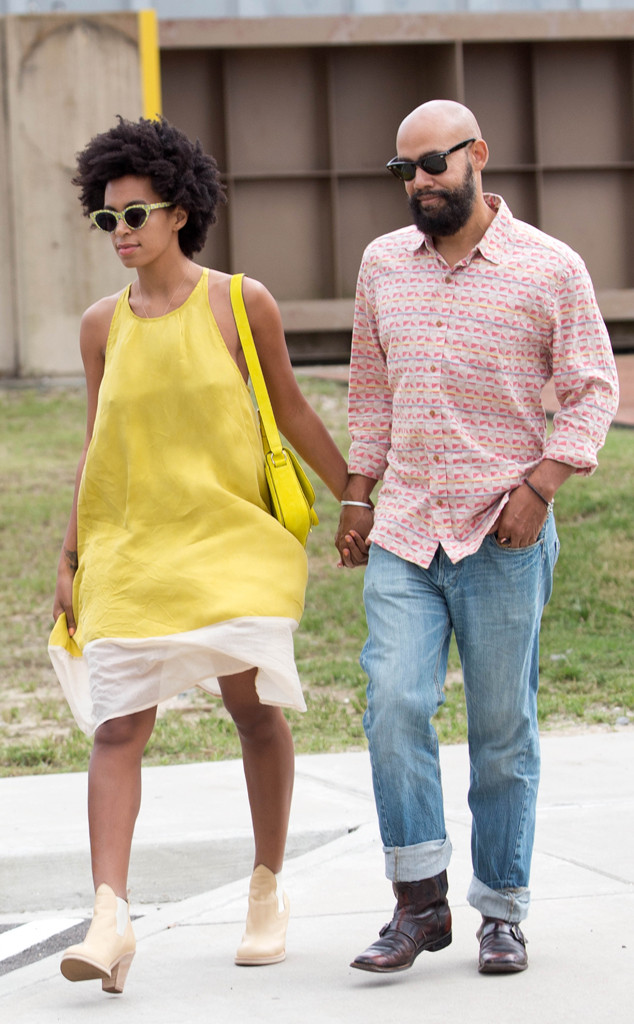 Deano/Breedo/Splash News
Solange Knowles is moving on.
Beyoncé's younger sister was spotted taking an afternoon stroll near the riverfront in New Orleans with her boyfriend Alan Ferguson just days after the elevator security footage revealing her physical altercation with brother-in-law Jay-Z hit the Internet.
Solange, dressed in mellow yellow (no pun intended), was photographed enjoying the day while walking with Ferguson hand-in-hand on Wednesday. A source told E! News earlier today, "Solange's primary residence is now in New Orleans, not Brooklyn. She is in [New Orleans] getting back to her normal life: being a mom, taking her son to school and trying to get on with it."
The trio hadn't directly addressed the situation at hand (aside from some interesting Instagram activity) for a while when the tape was released, but today, the Carter-Knowles family released a joint statement.