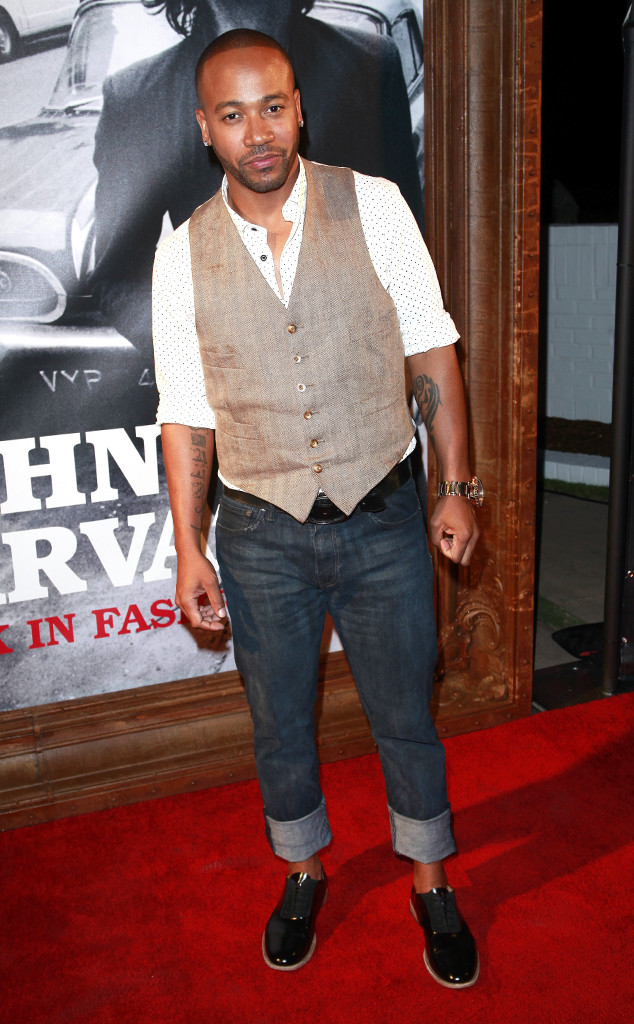 Courtesy of Todd Oren/Getty Images for John Varvatos
UPDATE: Columbus Short pleaded no contest on Thursday, Sept. 24, 2015, to punching a man at a West Hollywood restaurant last year, E! News confirms. The 33-year-old actor pleaded to an amended felony count of assault likely to cause great bodily injury, the Los Angeles County District Attorney's Office announced.
Although he has avoided jail time, Short was sentenced to three years formal probation, 60 days of community service and has also been ordered to attend and complete 26 anger management classes.
_________________________________________________________________
The fight continues for Columbus Short.
The 31-year-old actor pleaded not guilty to felony battery Thursday at a brief hearing in Los Angeles, at which he did appear in person.
He is accused of punching a man and causing serious injury during a confrontation outside of a West Hollywood restaurant on March 15.
The next hearing in the case was set for June 5, during which they'll make plans for a preliminary hearing so that both sides can present more evidence.
Since being charged in the case, Short's wife has filed for divorce and he learned that he would not be continuing on as Gladiator/litigator Harrison Wright on ABC's Scandal.