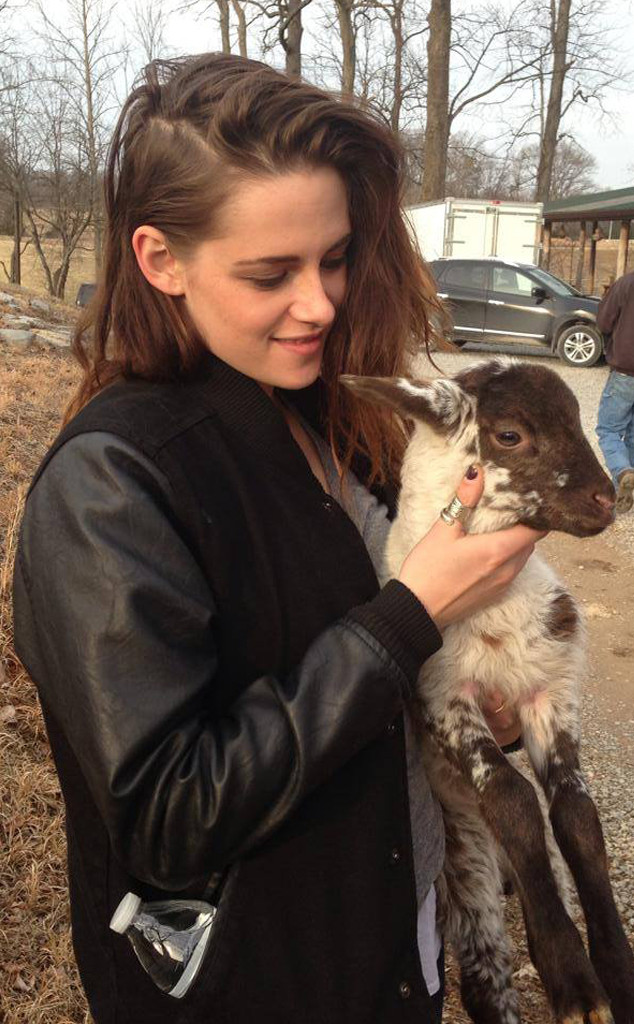 Facebook
It was all in a day's work for Kristen Stewart on the set of her directorial debut.
Happily, heading behind the camera to shoot a music video also involved the opportunity to hold a baby goat that was making the scene at Short Mountain Distillery in Nashville.
And we love seeing Stewart's cuddly side!
"We hosted Kristen Stewart for her directorial debut at the distillery. We are proud to announce the video is finally done and will be released shortly," read a post on the spirits purveyor's Facebook page.