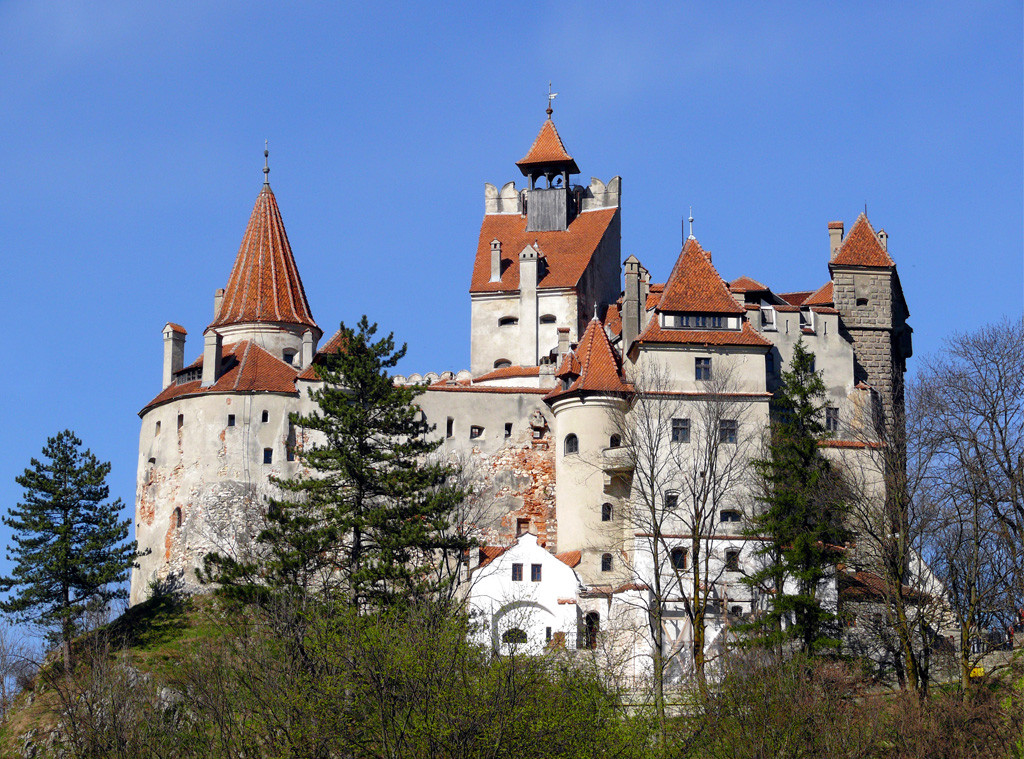 Getty Images
Looking for a giant, creepy castle to call home? Who isn't, right?
Well, you're in luck because Bran's Castle in Romania is currently on the market! Built in 1388, it reportedly served as the inspiration for the castle used in Bram Stoker's iconic novel Dracula.
There's a couple catches, however. For starters, there are zero bathrooms, which is probably a pretty big problem for most of you. And secondly, while the current asking price is undisclosed, the 57-room manor that sits on 22 acres has been on the market before, and it was listed for $135 million.
But you could probably lowball them, according to the people selling the property.
"If someone comes in with a reasonable offer, we will look at who they are, what they are proposing, and will seriously entertain the idea," Mark Meyer of the firm Herzfeld & Rubin told The Daily Telegraph.
Also, the castle gets 560,000 paying tourists a year, so you'll get a giant castle and a business all in one fell swoop.
"At present, it makes a tidy profit," Meyer said. "But in the right hands it has the potential to generate far more revenue than we could ever imagine."
This would make for a great episode of House Hunters. But then someone would veto the house just due to the paint color and someone else would be all like, "There's no man cave!'
Dude, it's a castle. The whole thing is a man cave.
Peruse the pics of the property and check out the website to read all about the history of Bran's Castle. And if any of you guys buy it, we'll totally send a housewarming gift. How do you feel about coffins lined with garlic and spring-loaded with wooden stakes? Too much?