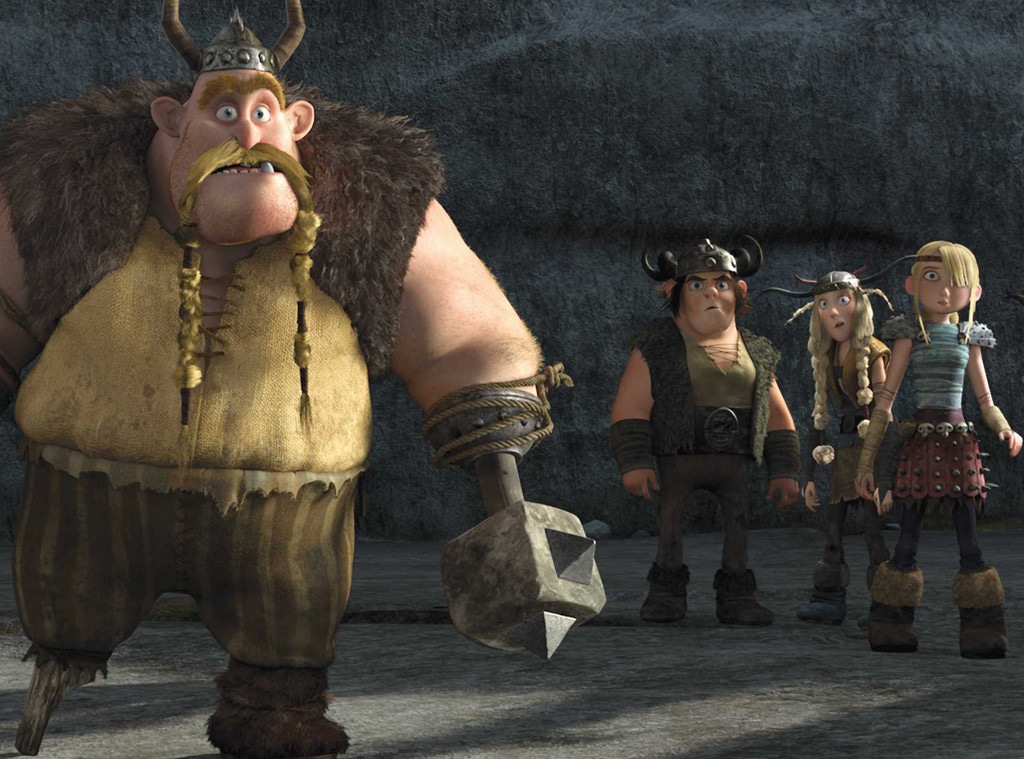 Dreamworks
Anyone could be gay—even a tough and rugged Viking.
Just ask Gobber, a character in the How to Train Your Dragon movie franchise.
Gobber (Craig Ferguson), the right-hand man to Berk tribal chief Stoick the Vast (Gerard Butler), comes out as gay in the much-anticipated Dragon sequel.
And he does it in the most subtle way. While watching a husband and wife bicker, Gobber says that's why he never got married—and then he simply adds there's one other reason.
He doesn't explain anything further, but Dragon 2's openly gay writer and director, Dean DeBlois, confirms Gobber was talking about being a same-sex-loving Viking.
"When we were recording Craig Ferguson, I had written the line, 'This is why I never got married," and he, as he often does, added it as an ad lib and he said, 'Yup, Gobber is coming out of the closet,'" DeBlois told me earlier today at the Cannes Film Festival while promoting the film at the Carlton Hotel. "I think that's a really fun [and] daring move to put in. I love the idea that Gobber is Berk's resident gay."
And so do we!
DeBlois also explained how Cate Blanchett joined the cast as dragon rescuer Valka.
He wrote the character for the Oscar winner. "I went to the Oscars in 2011 when the first How You Train Your Dragon was nominated," DeBlois said. "I saw her in the cocktail reception prior to the ceremony. I walked up to her and I introduced myself and said that I had written a part for her, at which point she said her three boys were big fans. She said, 'I'm not doing anything. Send me the script.' And that was that."
How to Train Your Dragon 2 (in theaters on June 13) will have its world premiere tonight at Cannes' Palais des Festival with a party following nearby.