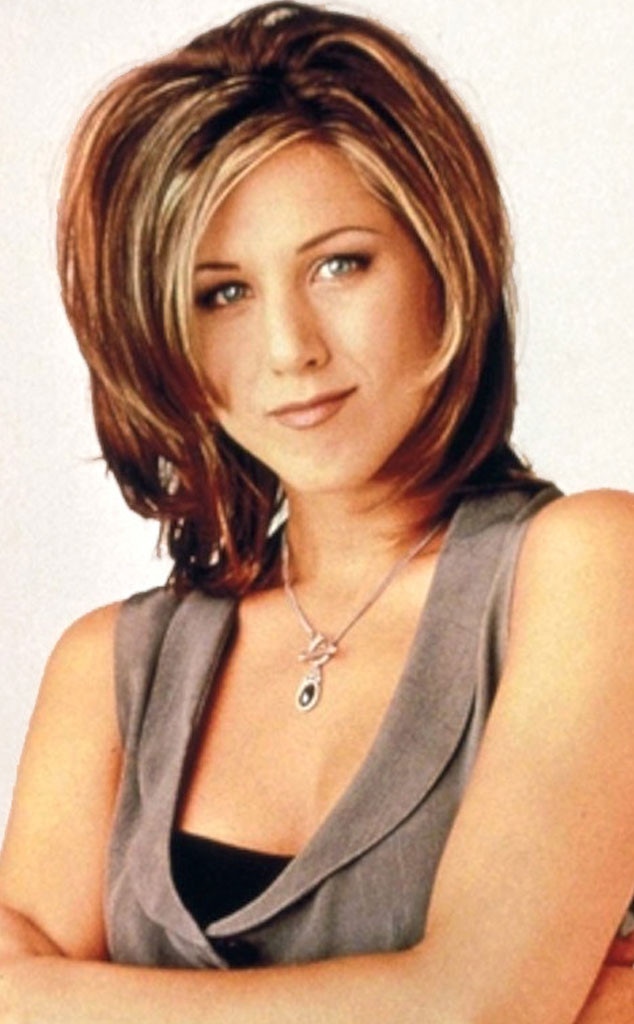 NBC
Nearly two decades after Jennifer Aniston debuted 'The Rachel' on Friends, the world is still talking about the actress' now iconic haircut. Though Aniston's feelings on the style have wavered over the years, the movie star now says she's just glad she no longer has to maintain the layered look herself.
"'The Rachel' was one of the hardest hairstyles to maintain. Me and the blow dryer and the hairbrush weren't meant for each other," Aniston jokes during an ABC News interview. "It really was a 'hairdo.'"
Aniston's longtime hairstylist Chris McMillan gave her the mane makeover. "When Chris would style it my hair would be great, it would look gorgeous," she recalls. "But then when I was left to my own devices, it wouldn't look the same!" These days, the 45-year-old actress says she's "all about a low-maintenance approach," which includes only washing her hair every other day or every three days.
Having the most talked-about tresses in Tinseltown is ironic, according to Aniston. "It's funny and entertaining in a way, and it's of course very flattering to say the least," she says. "But I always have such a chuckle when I hear people saying I have great hair because as a kid it was always a challenge."
In 2011, Aniston called the cut a "disaster," telling Allure, "I think it was the ugliest haircut I've ever seen. How did that thing have legs?" She later clarified her comments in WWD, telling the fashion and beauty trade paper, "It was all anyone ever wanted to know about, all Chris ever got asked to do. I liked it at the time, but I started to grow it out after about eight months. But it just wouldn't die."
While promoting her Living Proof line in 2013, Aniston was asked about 'The Rachel''s impact on pop culture. "It's never honestly been a big deal to me," the Just Go With It star admitted. "It's a big deal because of Chris McMillan and a haircut I think a lot of people, a lot of gals, kind of thought was fun."
Months later, during a radio interview with The Kyle and Jackie O Show, Aniston was asked, "Would you rather have the Rachel haircut for the rest of your life or shave your head once?" Justin Theroux's fiancée quickly replied, "Shave my hair once, definitely. 'The Rachel' for the rest of my life? Shave my head once! Yeah, I'd shave my head once!"