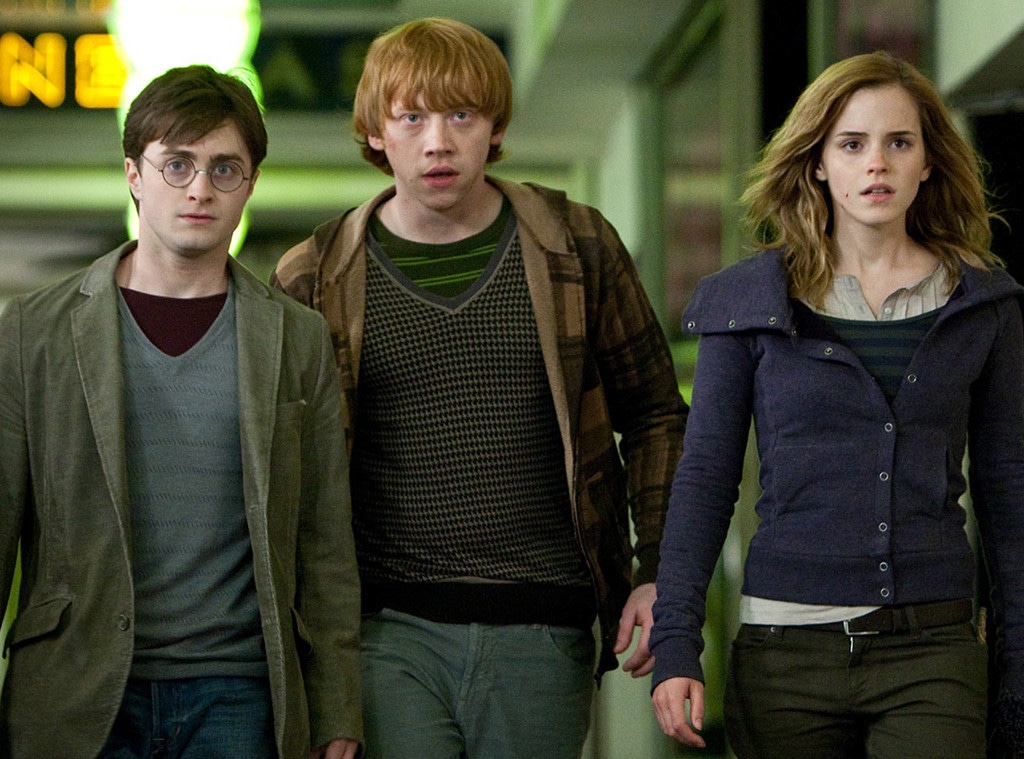 Courtesy of Warner Bros. Pictures
The three original stars of the Harry Potter films will soon be reuniting for another adventure!
Unfortunately, they're not making a new movie. 
Harry, Ron and Hermione (played by Daniel Radcliffe,  Rupert Grint and Emma Watson) will appear in new footage that will play during an upcoming Harry Potter Ride at Universal Studios in Orlando.
The 3-D ride called Harry Potter and the Escape from Gringotts is set to open this summer, the theme park announced Tuesday.
It will feature a recreated scene from the final Harry Potter and the Deathly Hallows movie, and will be the main attraction inside The Wizarding World of Harry Potter—Diagon Alley attraction.
Universal Studios Orlando
During the film clips, "Harry, Ron and Hermione break into Gringotts bank to retrieve a magical object that will help defeat Lord Voldemort," according to the Universal Orlando website. Sounds like fun!
Watson has another big adventure coming up. The 24-year-old is set to graduate from Brown University, and will attend the ceremony on May 25, a university spokesman told multiple media outlets.
As for J.K. Rowling, the author of the Harry Potter series, her 2001 book Fantastic Beasts and Where to Find Them is set to hit theaters in 2016, according to the Hollywood Reporter.
Rowling is writing the screenplay for the film, which could launch a new franchise. There's no word on the director or cast for the film.