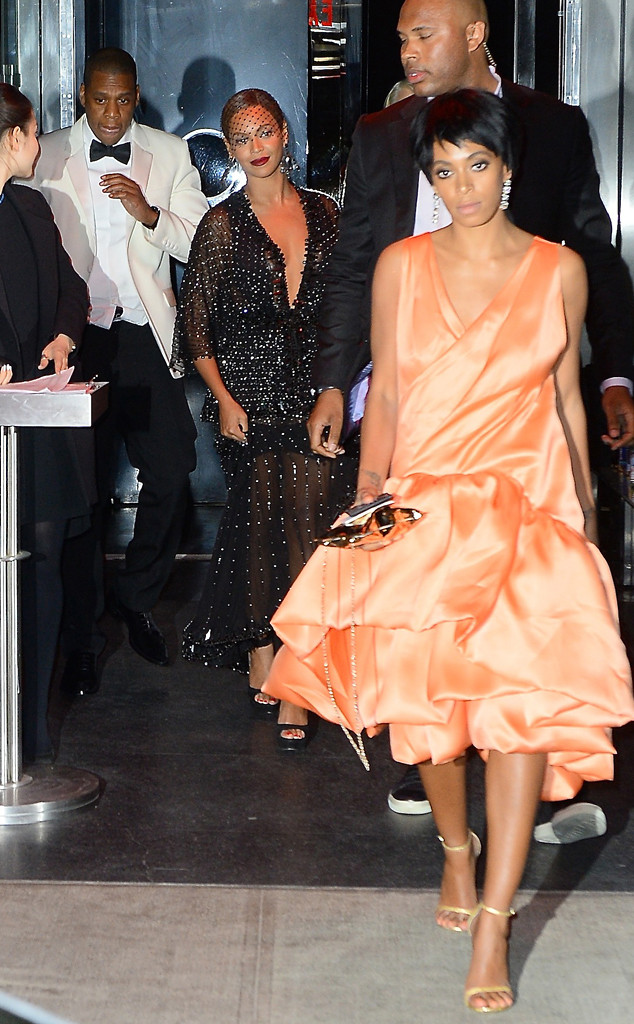 Splash News
The video of Solange Knowles allegedly attacking Jay-Z in an elevator at the Standard Hotel after the Met Gala has been viewed nearly six million times on YouTube, has generated a slew of memes and has remained a top Internet trend all week.
So it should go without saying that the viral clip, obtained by TMZ, was sold for a serious chunk of change—a number which may even raise Beyoncé's eyebrows.
Page 6 reports that the tape was sold for $250,000 after "being shopped for five days to the highest bidder."
The tabloid also reports that the Standard Hotel has hired Hollywood lawyer Marty Singer to investigate who sold the tape. "There are only a handful of people who'd have access to that tape," said the source. "The Standard owns that tape." But, "Once it was out, Jay Z's people felt they couldn't control it. They were reluctant to try and publicly fight this."