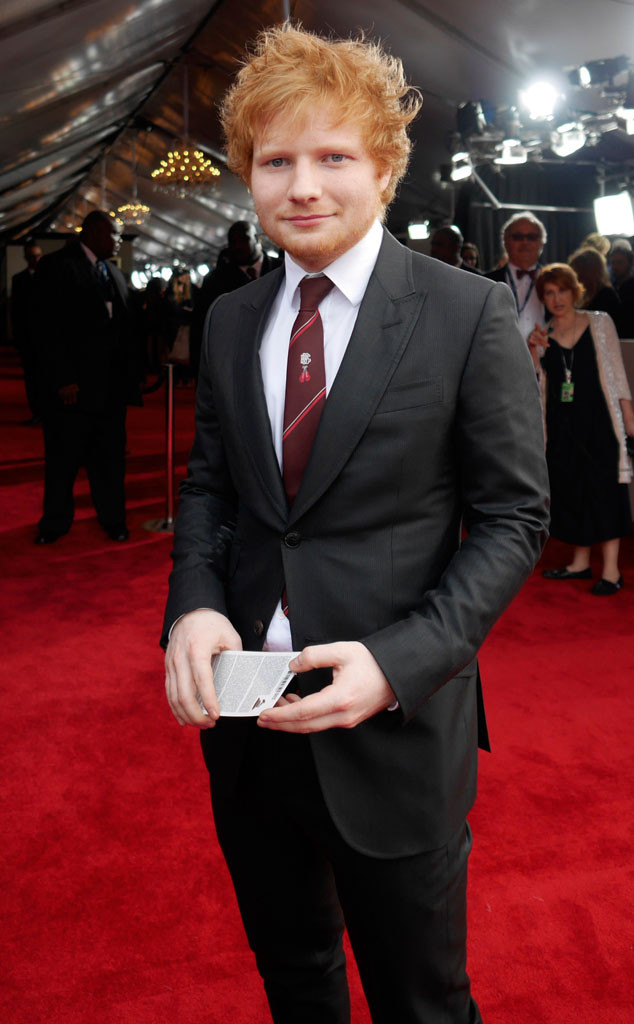 Francis Specker/CBS
Ed Sheeran is singing sweet songs to a special new lady in his life—well, actually, only half of that is true.
While talking to KIIS FM, the 23-year-old revealed he does have a girlfriend (sorry, he's officially off the market!), and while he refused to give any deets on who the lucky lady is, he did admit that he doesn't serenade her. Um, what?! C'mon, Ed!
"I don't like to sing to her in private because that's really creepy and weird," Sheeran explained. "If someone did that to you, like legitimately, if someone sat you down like, 'Hey baby, I'll come play some...' You'd be a bit awkward right?"
No, Ed, not awkward—except when there's mascara running down our face because the serenade was so beautiful we cried.