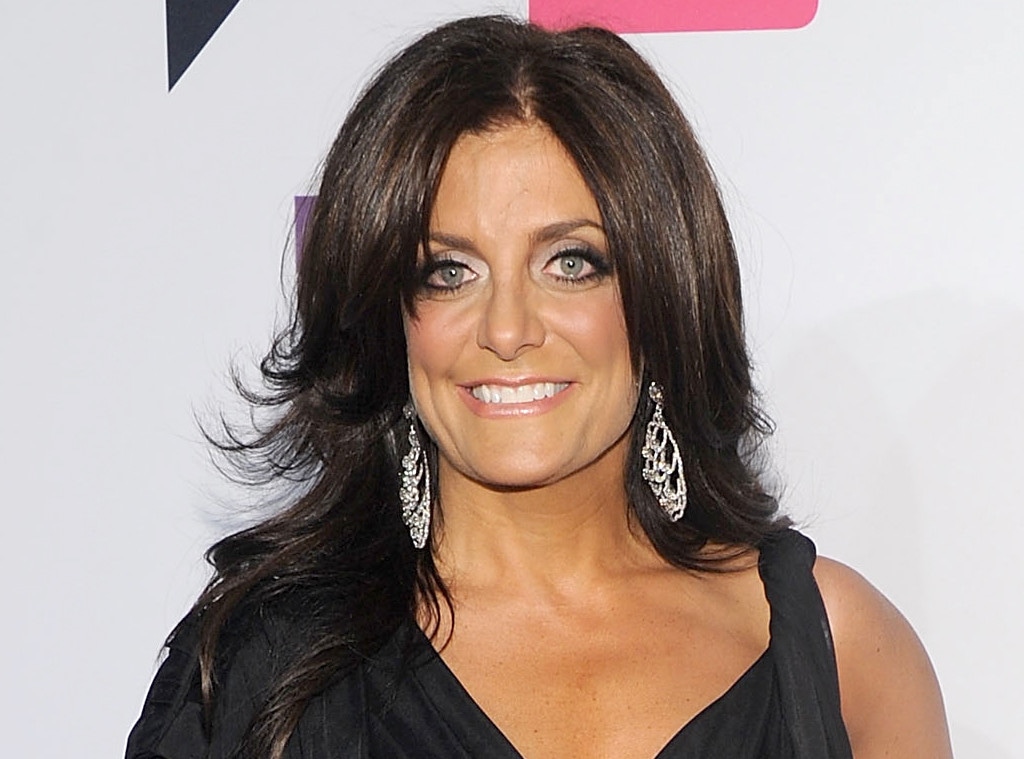 The Real Housewives of New Jersey may be losing a few Housewives, but they still have a cousin Kathy.
In the Bravo show's upcoming sixth season, debuting July 13, E! News can confirm that Kathy Wakile will no longer be carrying the title of Housewife. But don't worry, there's no drama behind the change. In fact, Kathy says she's grateful for the chance to free up her schedule for other pursuits.
In an exclusive statement to E! News, Kathy discussed the advantages of her new role.
"I'm so happy to be part of the Bravo family. I have enjoyed being a RHONJ Housewife and have now agreed to terms that give me the opportunity to film the show in a way which better suits my lifestyle," Kathy said. "I've been able to get to know the new girls on my terms while remaining free to focus on other great things, including the expansion of my businesses."
Now that she has more time to dedicate to her career, Kathy will expand her dessert line, Dolci Della Dea, which now includes gluten-free options. Plus, she is releasing a dessert cookbook, Indulge, this fall. 
In her statement, Kathy also thanked RHONJ viewers for their support since she joined the series in season three.
"With everything in life, the key to growing and evolving is adapting to change and what my family and close friends tell me, that is my strong suit. The most important thing is being happy, healthy and pursuing your dreams, which I have to say is something I get to experience everyday," Kathy said. "I am looking forward to the viewers sharing with my family and I, including my sister Rosie, in all we have been up to since last season and thank them for the continuous support." 
Kathy isn't the only Housewife not returning for RHONJ's sixth season as both Caroline Manzo and Jacqueline Laurita will no longer be on the show, with new cast members Amber Marchese, Nicole Mauriello and Teresa Aprea set to make their debuts in the premiere.
Real Housewives of New Jersey premieres Sunday, July 13 at 8 p.m. on Bravo.
(E! and Bravo are both part of the NBCUniversal family.)