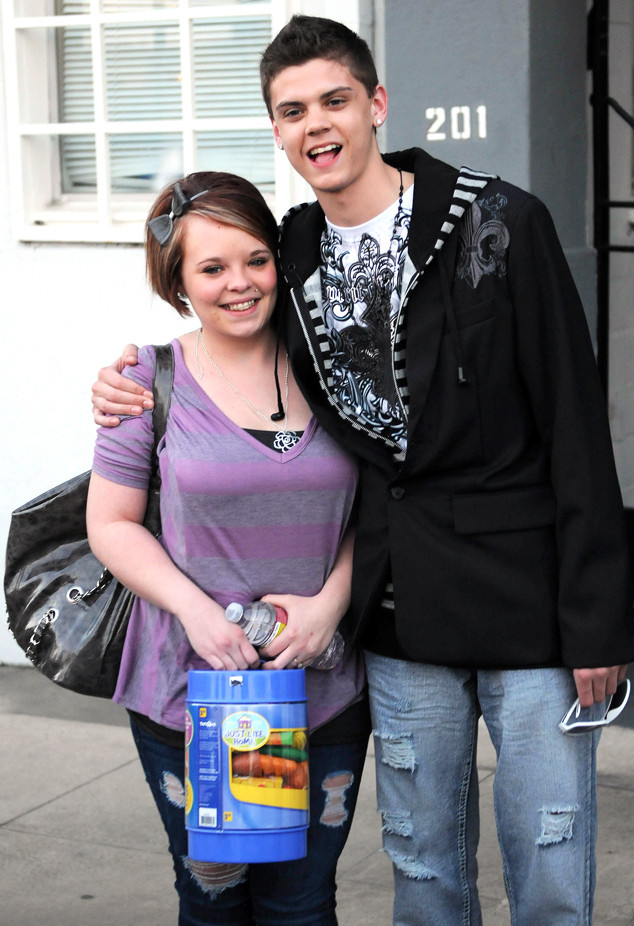 London Entertainment/Splash
Catelynn Lowell and Tyler Baltierra are expecting another baby!
The Teen Mom stars are gearing up for parenthood, according to their family members. Lowell's mother, April Stotts, took to Facebook to share the joyous news, writing, "Gonna be a grandma again," over the weekend, while Catelynn's younger brother stated, "Catelynn is pregnant," on his page.
The reality stars have yet to confirm the news themselves, however Tyler wrote on Wednesday of last week, "Thinking of my daughter A LOT!...I wish she could be here to share the joy of today with me #Bittersweet #SacrificeNEVERstops."