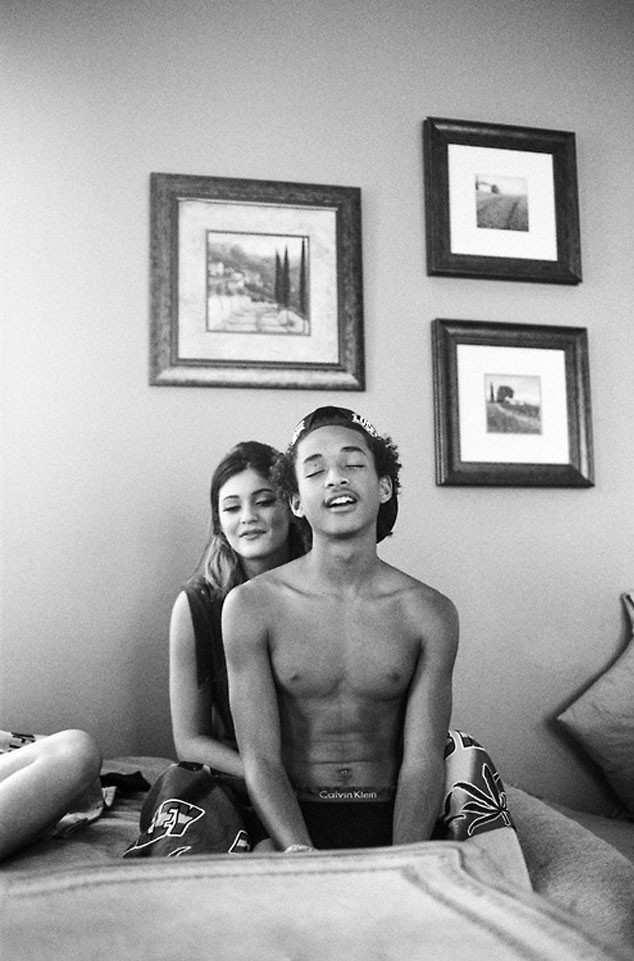 Tumblr
Is there a black-and-white shirtless bedroom photo book starring the Smiths coming out that we're not aware of?
Kylie Jenner posted a sweet black-and-white snapshot of her and BFF Jaden Smith on her Tumblr page. The picture shows the two pals hanging out with friends in what looks to be someone's bedroom, with Kylie smirking as a shirtless Smith—who is flaunting his Calvin Klein undies, by the way—sits on her lap with a smile on his face (perhaps because he may be getting a back rub from the E! star?).
With no caption or any details about the photo, it's unclear as to what was going on at the time, but the celeb friends seemed to be enjoying themselves.