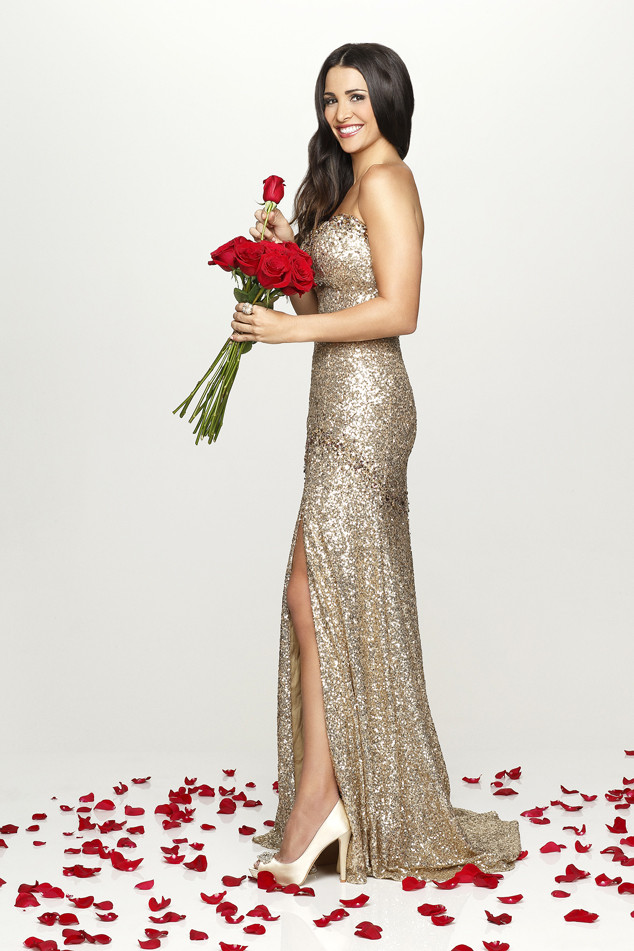 ABC/Craig Sjodin
Andi Dorfman is on the hunt for love again, and hopefully she'll have a little better luck this time.
Last season, the brunette beauty was the woman who gave former Bachelor, Juan Pablo Galavis, a stern talking to before walking out on him, and the show. Now she's back to find the love of her life —and from the looks of this list, this assistant district attorney has a whole lot of amazing eligible men to choose from. Get excited Bachelorette fans, because we're about to introduce you to a farmer, an opera singer, and a pantsapreneur, just to name a few of her potential suitors' occupations.
What is a pantsapreneur, you ask? We're not entirely sure, but apparently it involves sewing a "one-of-a-kind" pair of pants as a gift just for Andi. Umm... cool?
Among some of the other shows of devotion? Expect to see one contestant pushing his limo up the driveway, while another skips the limo completely and arrives in golf cart. Another eligible guy doesn't even get an invitation, and just shows up to crash the party due to his love for the leading lady! Whether Andi lets him stay is yet to be seen, but let's take a look at the full list of guys, shall we?