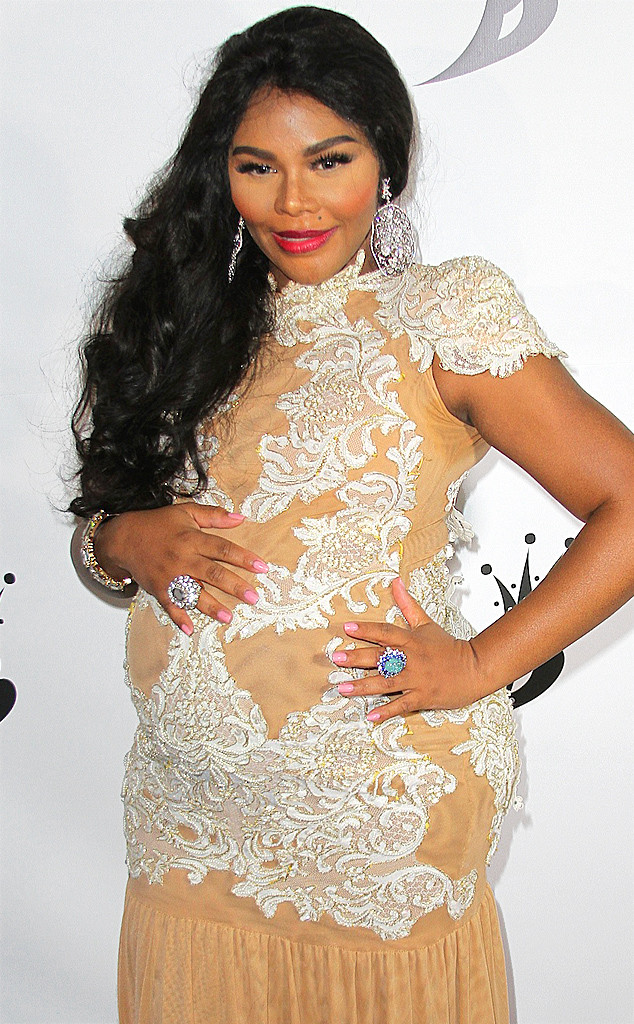 Blayze / Splash News
Just about everything Lil' Kim does is over-the-top—including her baby shower!
The hip-hop diva celebrated the impending arrival of her first child with a lavish shower Saturday at the Broad Street Ballroom in New York City.
The very pregnant star made a grand entrance on the red and blue carpet, as trumpeters (in medieval costumes) announced her arrival.
The "How Many Licks?" rapper was completely decked out too. She wore a nude-colored gown with white lace detail, chandelier earrings and full makeup.
The 39-year-old cradled her growing bump as she posed for the cameras.